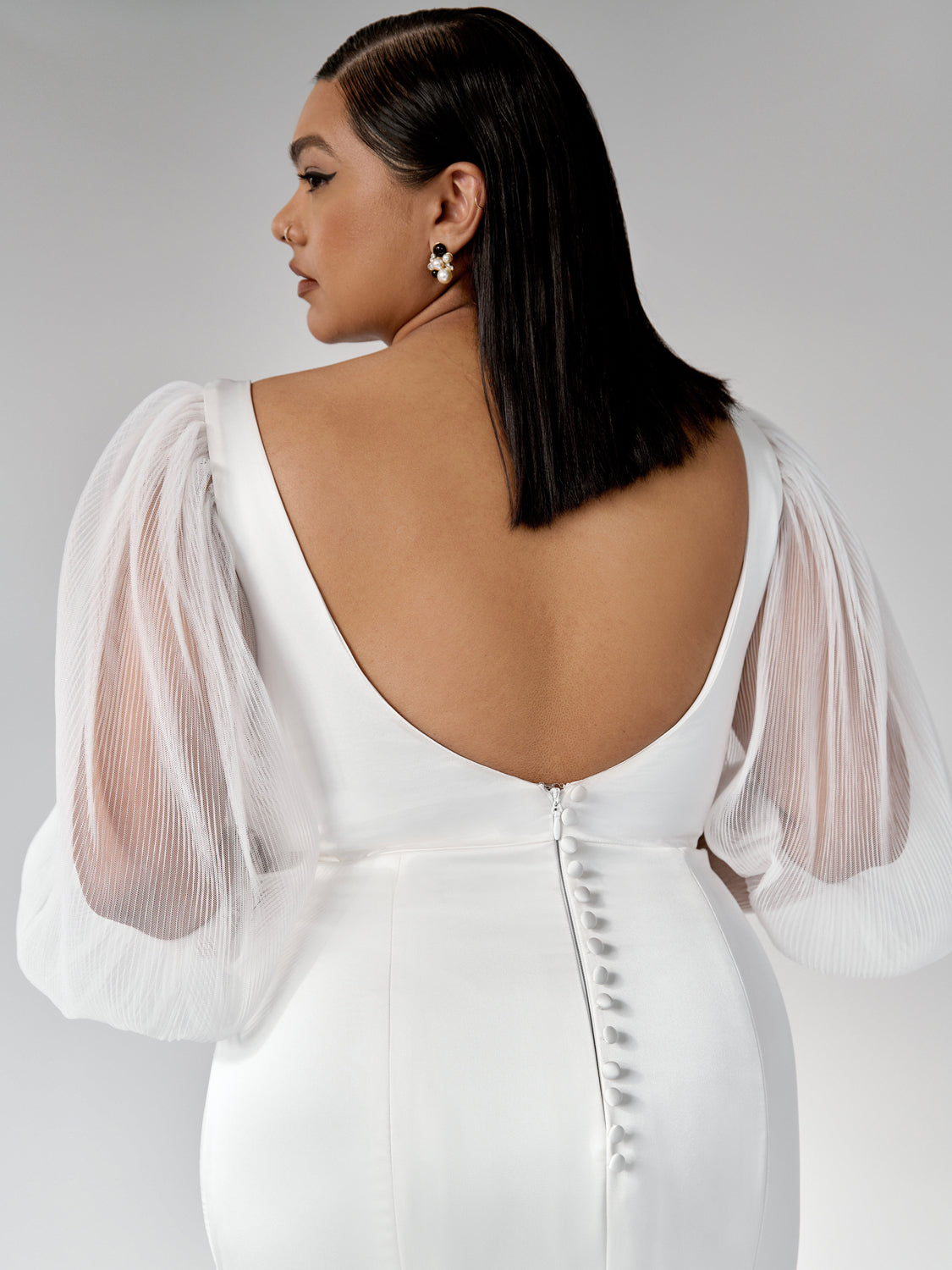 Crimped Tulle Cuff Sleeve
$550.00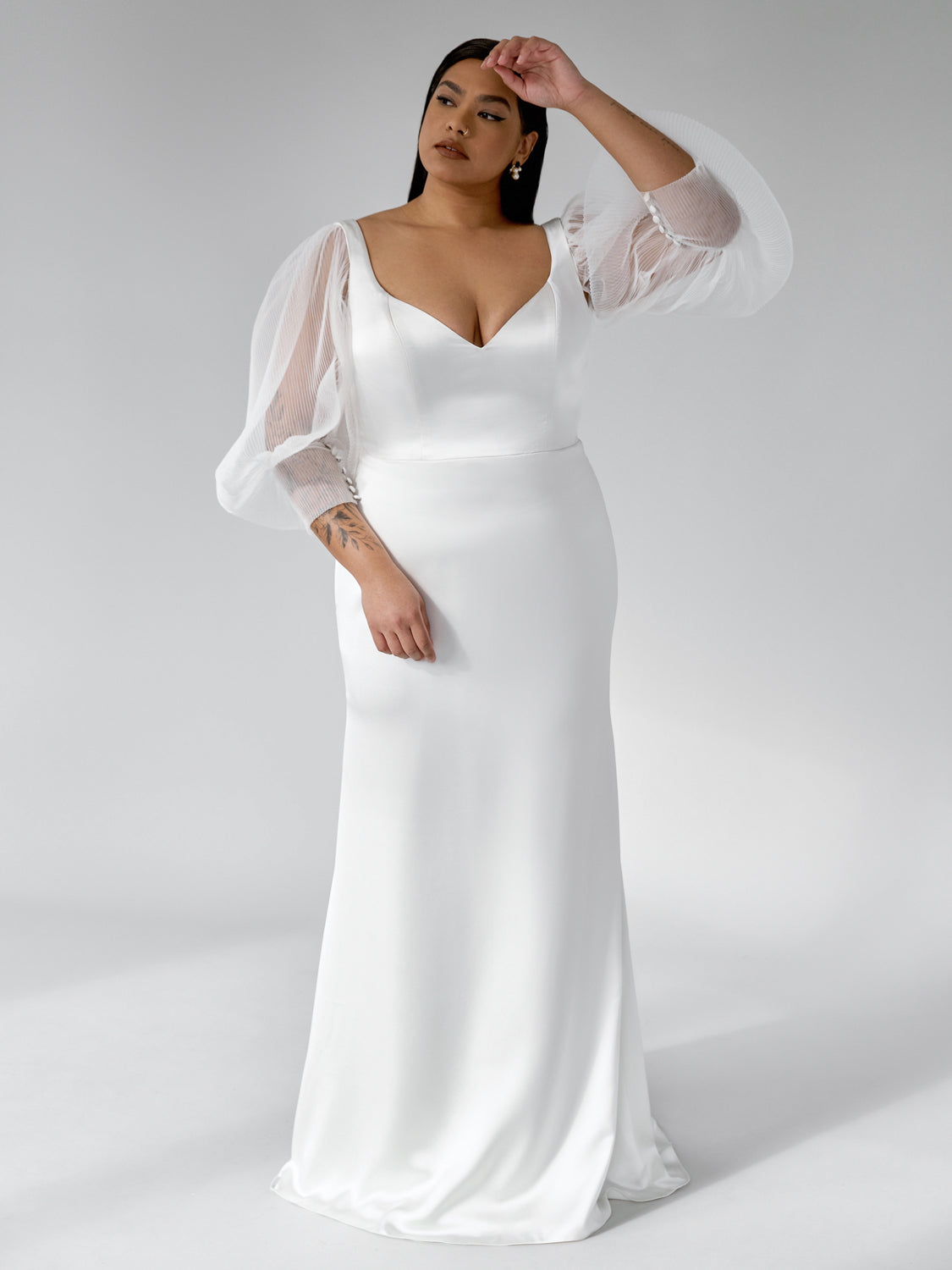 Crimped Tulle Cuff Sleeve
$550.00
A detachable cuff made of crimped tulle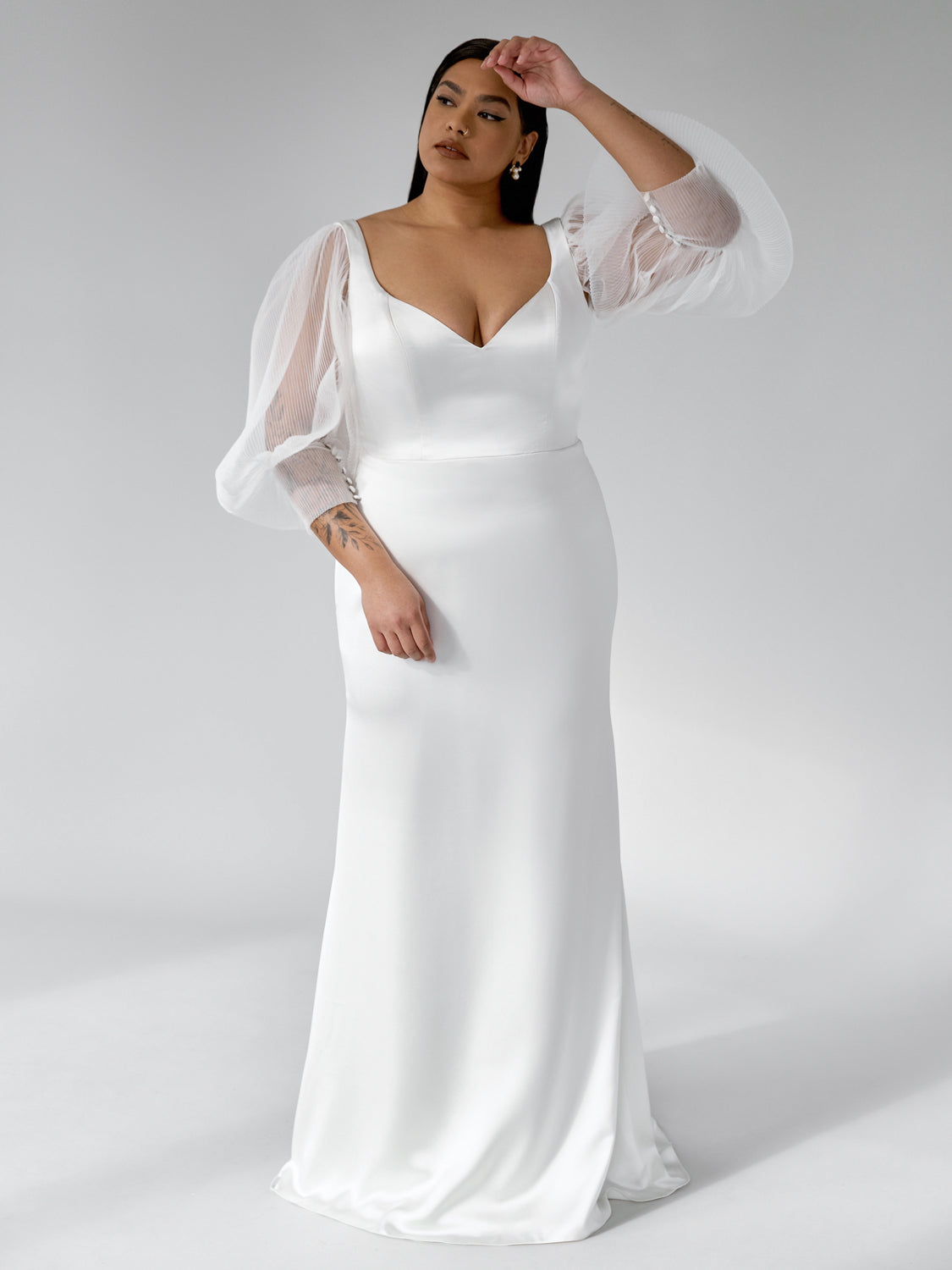 A statement cuff sleeve made from a beautiful crimped tulle fabric. Made with bound shoulder seams and comes with clear snaps. Made to pair with many Aesling styles, including Angelica, Adrian, Morgan, Willis, and Marion. Pictured on Marion. 
Sleeve sizing is based on your Aesling dress size. Please note this listing includes the sleeve only; Marion gown sold separately.
Standard production is 6 months. Additional time for alterations is advised. Rush orders as well as customizations are available at an extra cost; please email info@aesling.com for further information.
Designed and created in Vancouver, Canada. Inspired by form + architecture.
| | | | |
| --- | --- | --- | --- |
| Size | Bust | Waist | Hip |
| 0 | 31"-32" | 24"-25" | 35"-36" |
| 2 | 32"-33" | 25"-26" | 36"-37" |
| 4 | 33"-34" | 26"-27" | 37"-38" |
| 6 | 34"-35" | 27"-28" | 38"-39" |
| 8 | 35"-36" | 28"-29" | 39"-40" |
| 10 | 36"-37" | 29"-30" | 40"-41" |
| 12 | 38"-39" | 31"-32" | 42"-43" |
| 14 | 40"-41" | 33"-34" | 44"-45" |
| 16 | 42"-43" | 35"-36" | 46"-47" |
| 18 | 44"-45" | 37"-38" | 48"-49" |
| 20 | 46"-47" | 39"-40" | 50"-51" |
| 22 | 48"-49" | 41"-42" | 52"-53" |
| 24 | 50"-51" | 43"-44" | 54"-55" |
| 26 | 52"-53" | 45"-46" | 56"-57" |