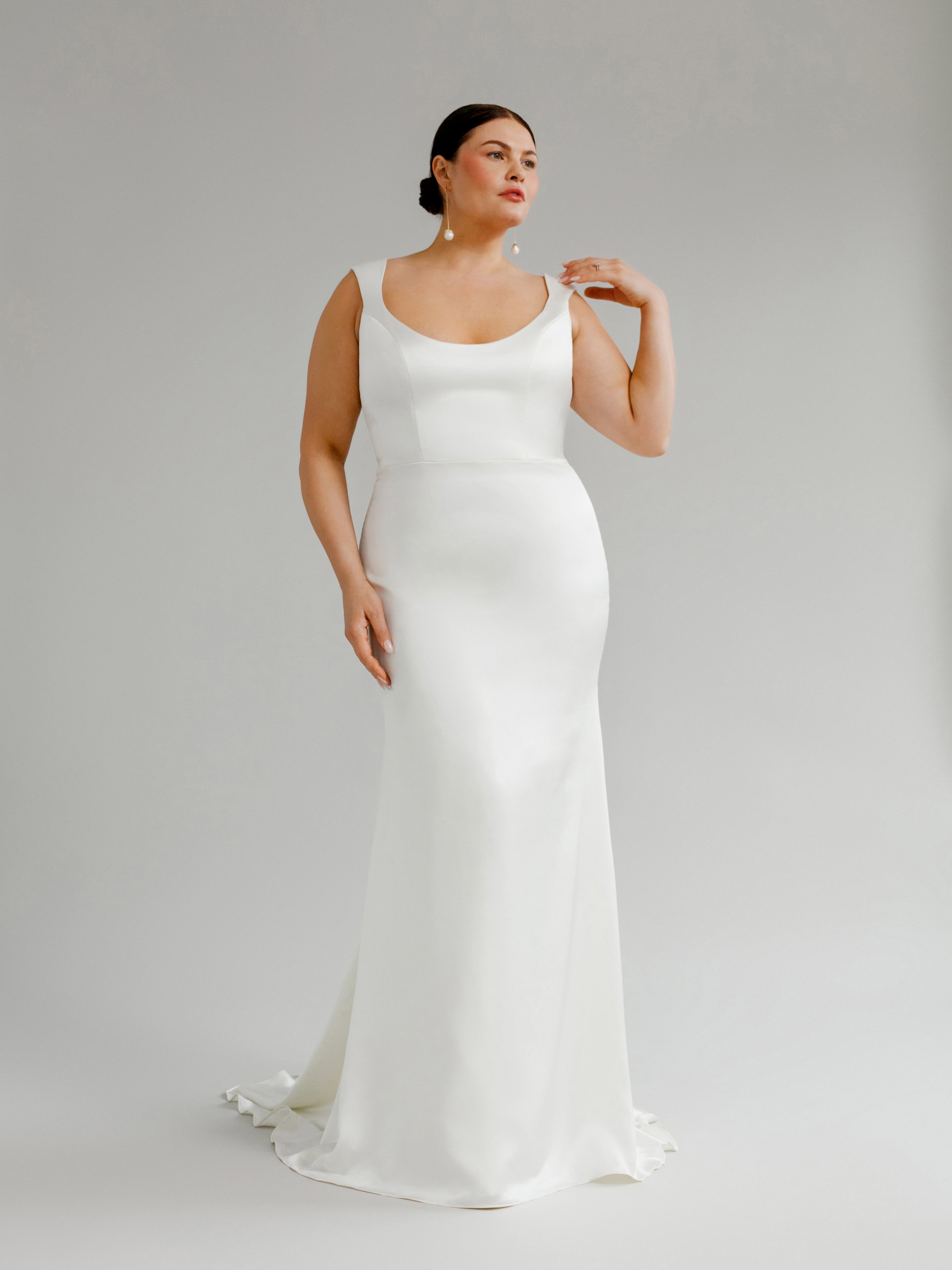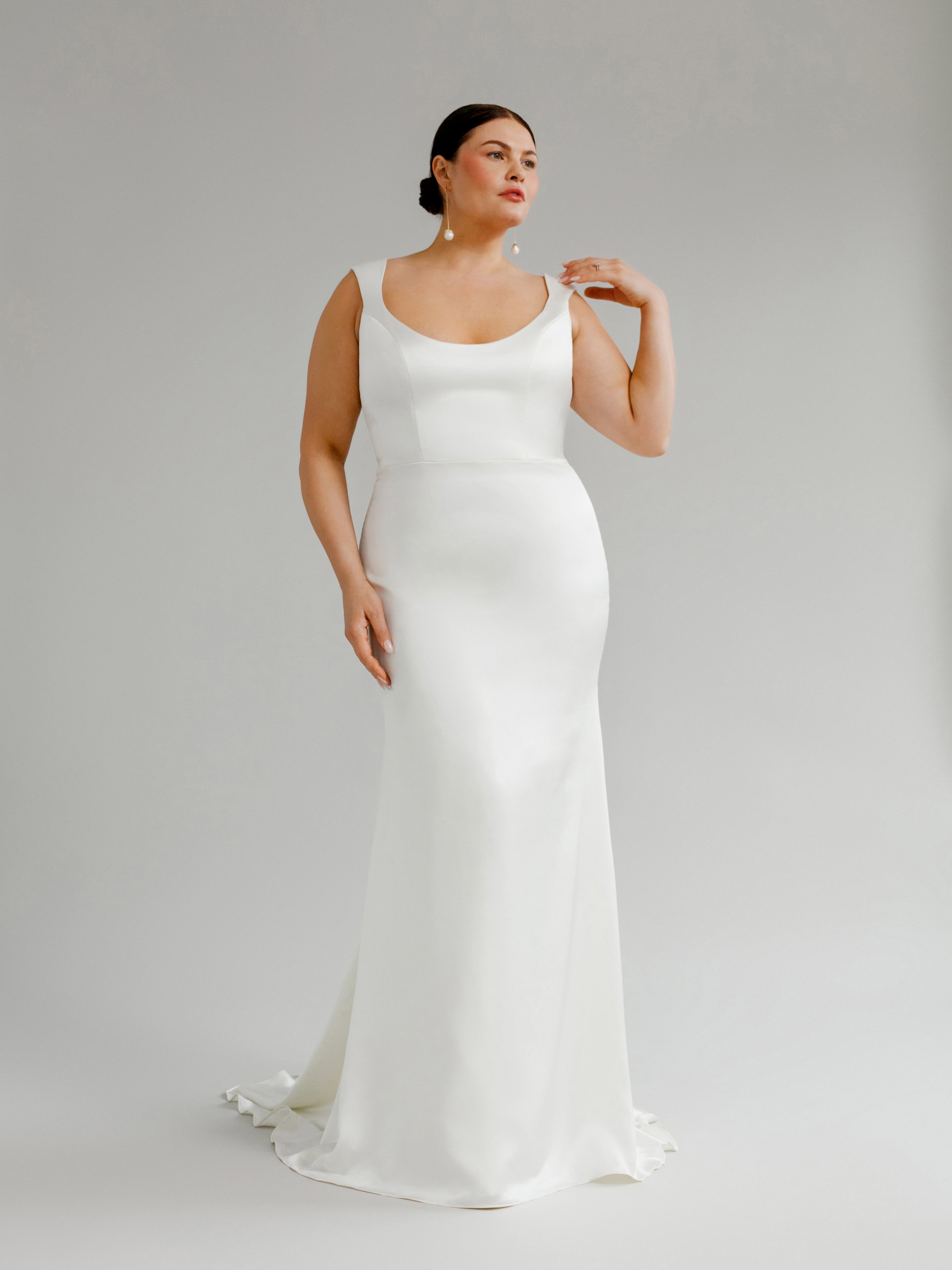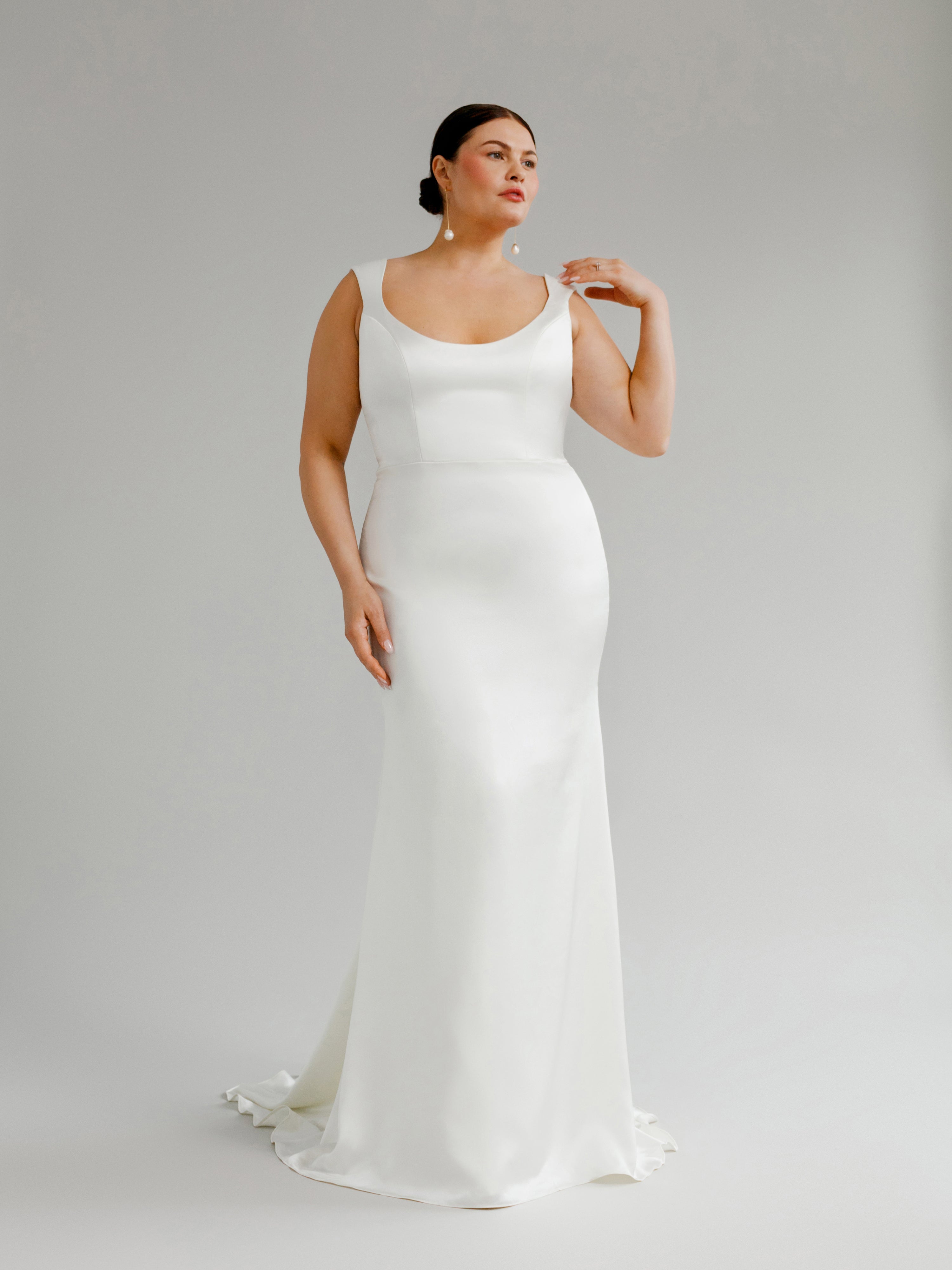 A sleek wedding gown with a low scoopneck, curved straps, and buttons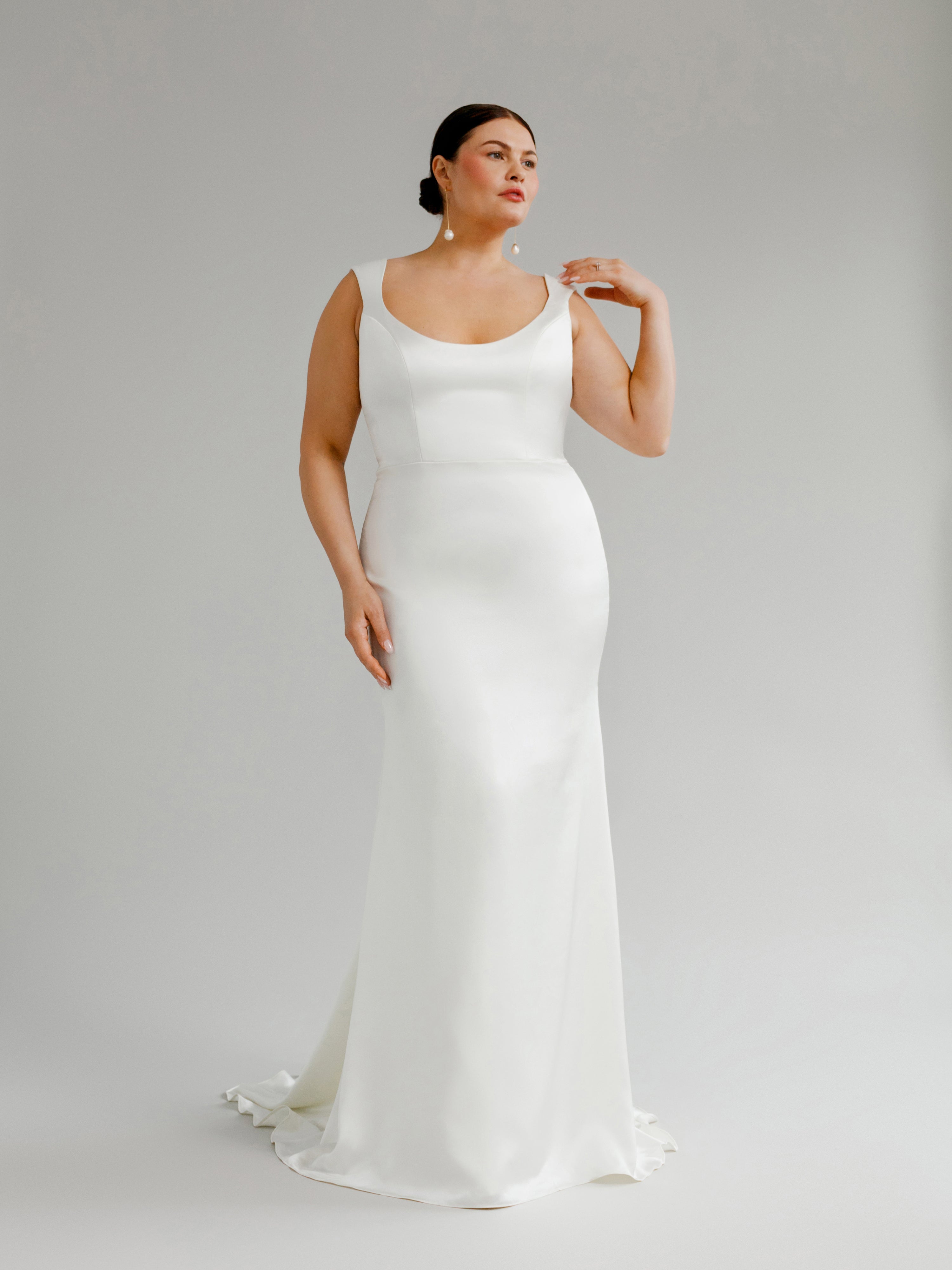 Adrian has a symmetrical scoop neckline and back which is complemented by an accentuated curve in the straps. Adrian's fitted modern mermaid skirt skims the hips for a slim silhouette, and the train measures 65 inches. Adrian, in liquid satin or our signature crepe, is finished with a button detail along the back zipper closure. 
Adrian works with all Aesling sleeve pairings, which can be purchased separately. Adrian is pictured with the Box Pleat Cuff Sleeves and the Ruched Creponne Cuff Sleeves.
Like all of our gowns, Adrian is also available in size 16+. In Adrian's curve pattern, we've added boning and shaped the waist and hip lines for greater support and comfort.
Standard production is 6 months, with 6-8 weeks advised for alterations once you receive your gown. Rush orders as well as customizations are available at an extra cost; please email info@aesling.com for further information.
Designed and created in Vancouver, Canada. Inspired by form + architecture.
| | | | |
| --- | --- | --- | --- |
| Size | Bust | Waist | Hip |
| 0 | 31"-32" | 24"-25" | 35"-36" |
| 2 | 32"-33" | 25"-26" | 36"-37" |
| 4 | 33"-34" | 26"-27" | 37"-38" |
| 6 | 34"-35" | 27"-28" | 38"-39" |
| 8 | 35"-36" | 28"-29" | 39"-40" |
| 10 | 36"-37" | 29"-30" | 40"-41" |
| 12 | 38"-39" | 31"-32" | 42"-43" |
| 14 | 40"-41" | 33"-34" | 44"-45" |
| 16 | 42"-43" | 35"-36" | 46"-47" |
| 18 | 44"-45" | 37"-38" | 48"-49" |
| 20 | 46"-47" | 39"-40" | 50"-51" |
| 22 | 48"-49" | 41"-42" | 52"-53" |
| 24 | 50"-51" | 43"-44" | 54"-55" |
| 26 | 52"-53" | 45"-46" | 56"-57" |