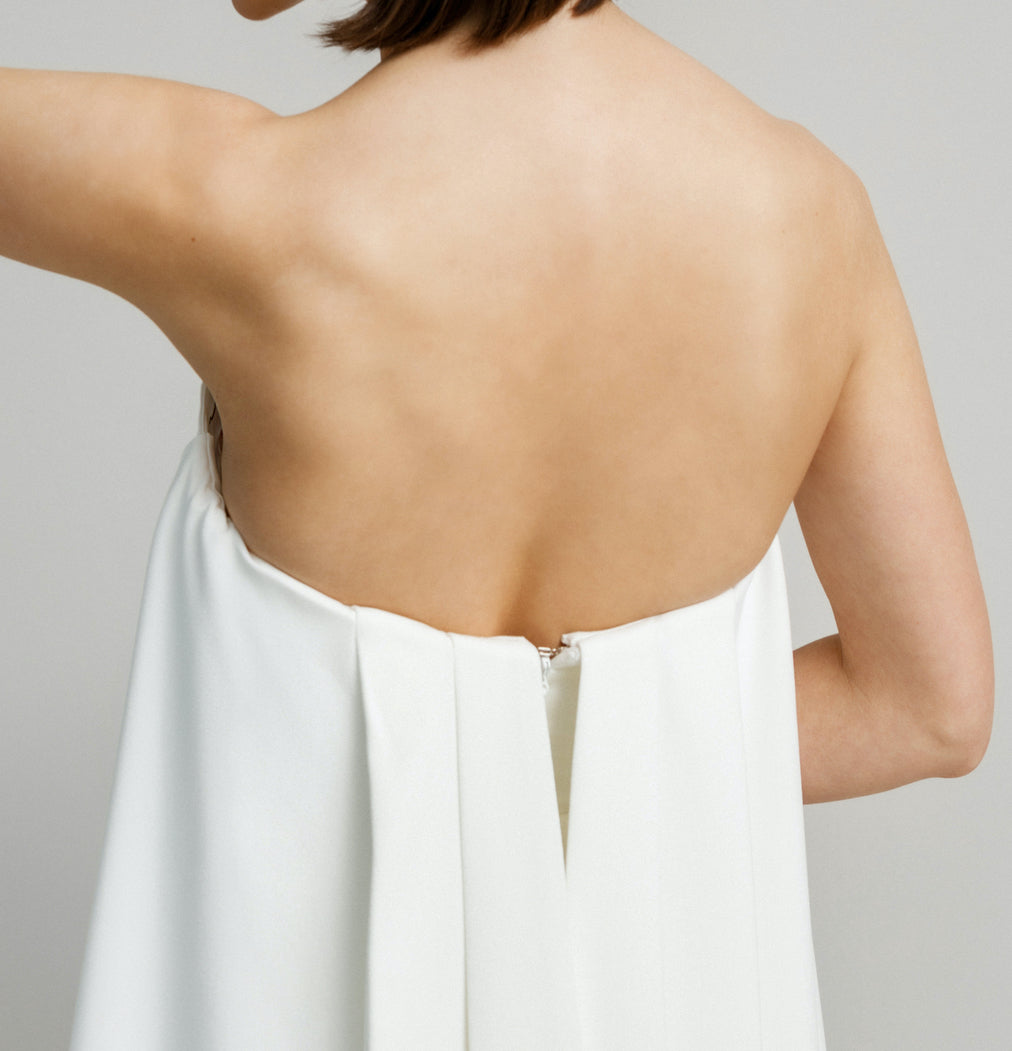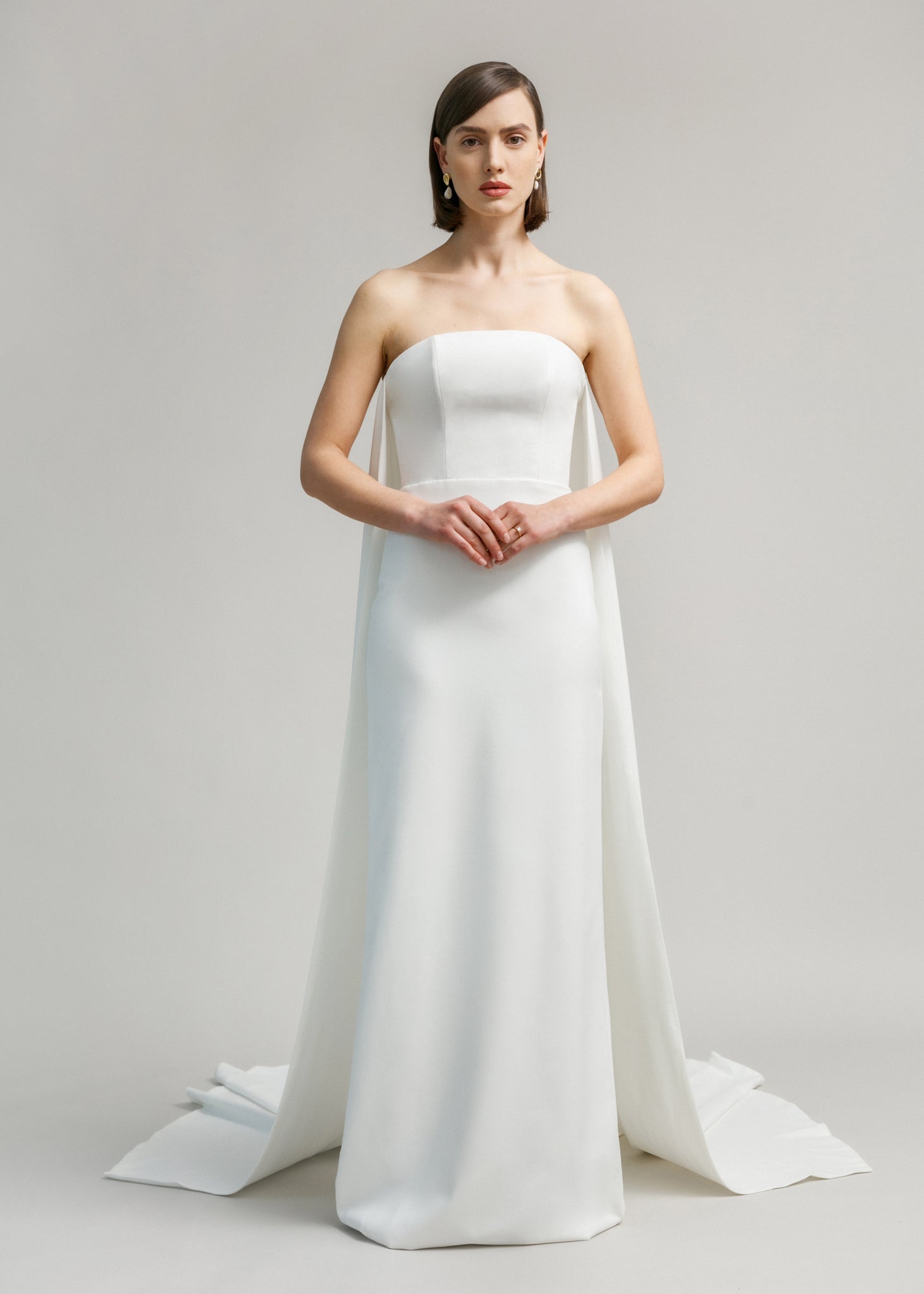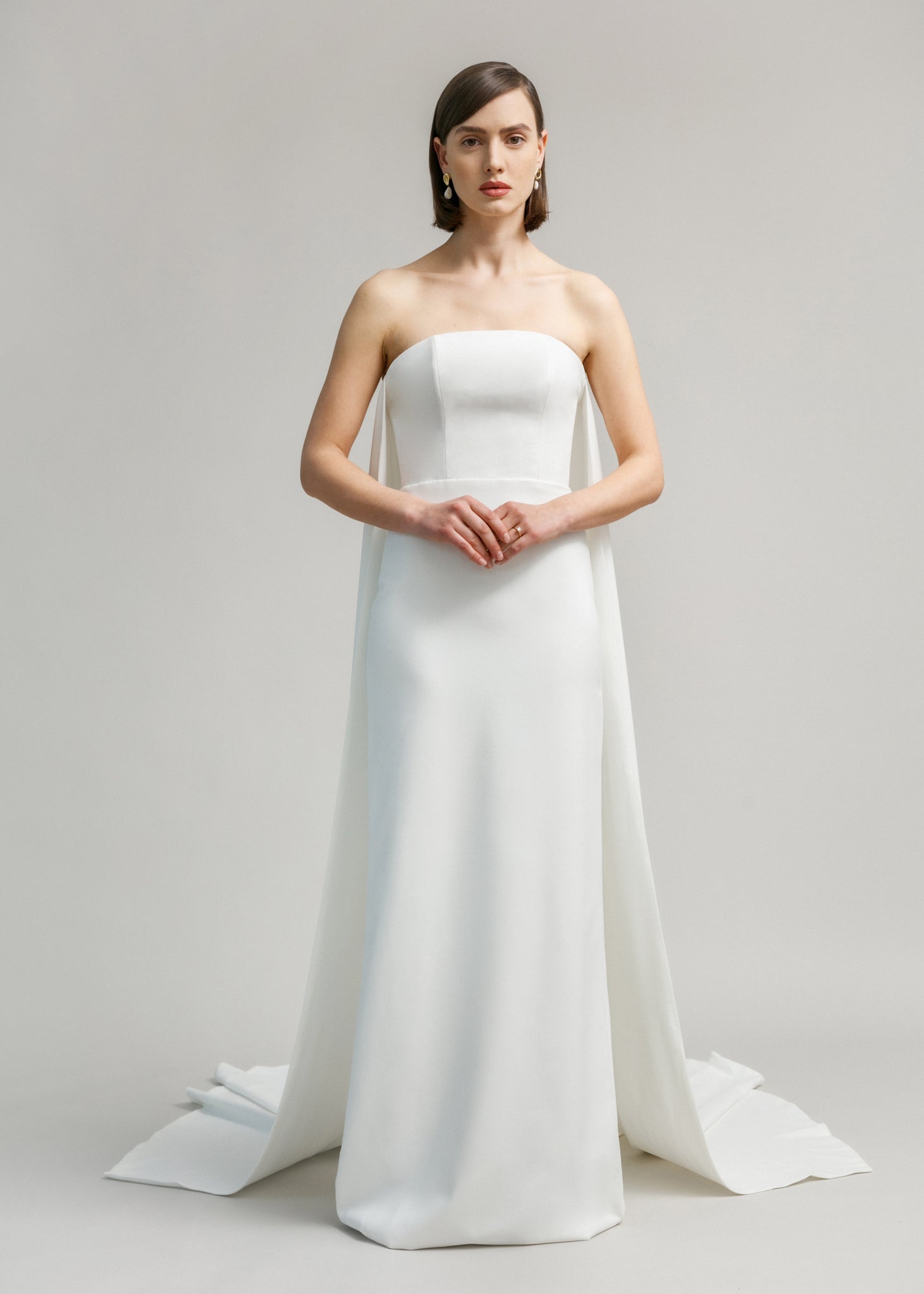 Sagrada Version 1
$3,150.00
Sagrada Version 1
$3,150.00
(adj.) Sacred, as a site or object of worship; holy ground.
Off-white crepe bridal dress with a structured bodice and removable cape. Column skirt features back slit. Skirt length measures 47" at front and back, dress cape measures 80" at longest point and 65" at shortest point.
Standard production is 6 months, with 6-8 weeks advised for alterations once you receive your gown. Rush orders as well as customizations are available at an extra cost; please email info@aesling.com for further information.
Designed and created in Vancouver, Canada. Inspired by form + architecture.
| | | | |
| --- | --- | --- | --- |
| Size | Bust | Waist | Hip |
| 0 | 31"-32" | 24"-25" | 35"-36" |
| 2 | 32"-33" | 25"-26" | 36"-37" |
| 4 | 33"-34" | 26"-27" | 37"-38" |
| 6 | 34"-35" | 27"-28" | 38"-39" |
| 8 | 35"-36" | 28"-29" | 39"-40" |
| 10 | 36"-37" | 29"-30" | 40"-41" |
| 12 | 38"-39" | 31"-32" | 42"-43" |
| 14 | 40"-41" | 33"-34" | 44"-45" |
| 16 | 42"-43" | 35"-36" | 46"-47" |
| 18 | 44"-45" | 37"-38" | 48"-49" |
| 20 | 46"-47" | 39"-40" | 50"-51" |
| 22 | 48"-49" | 41"-42" | 52"-53" |
| 24 | 50"-51" | 43"-44" | 54"-55" |
| 26 | 52"-53" | 45"-46" | 56"-57" |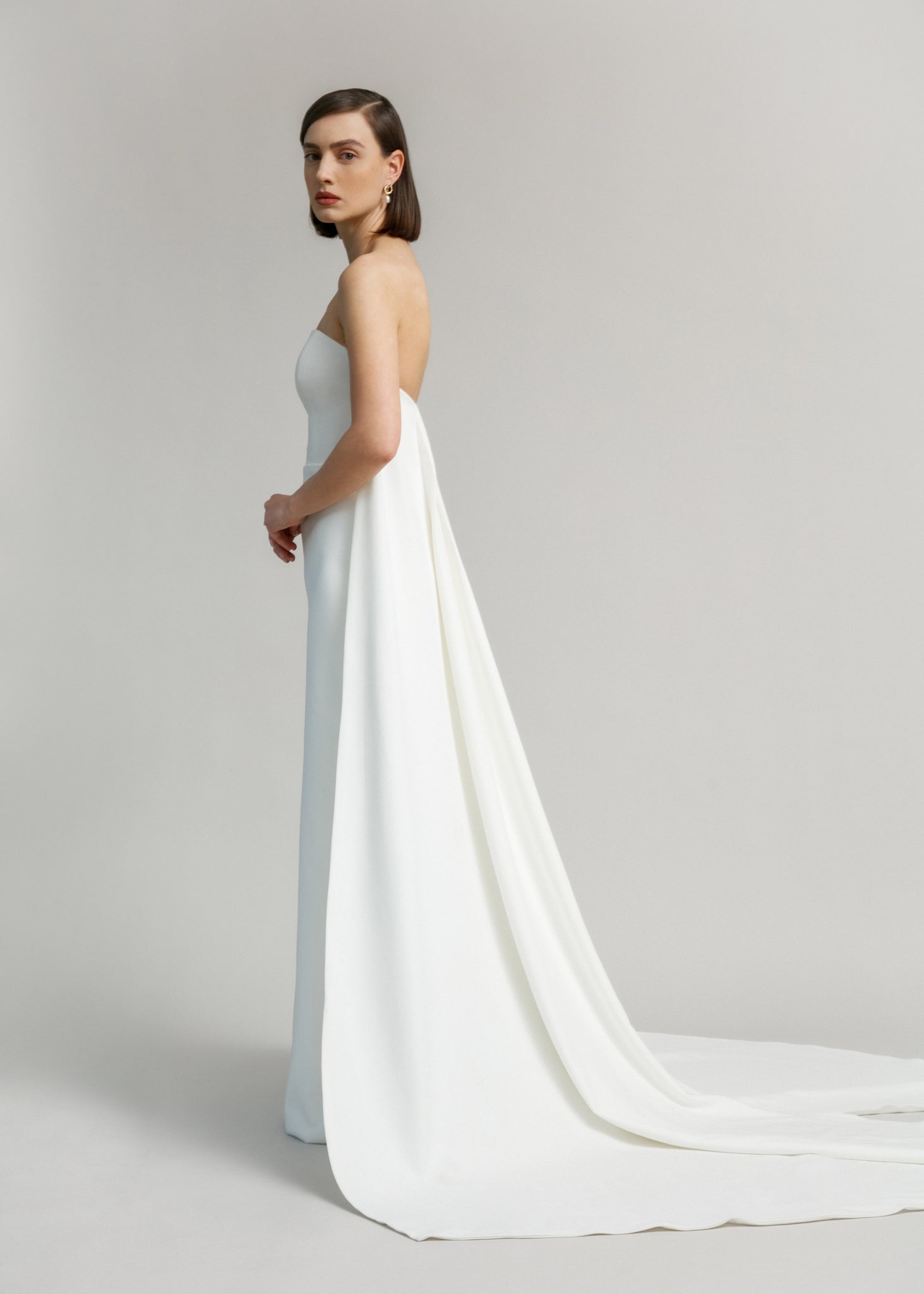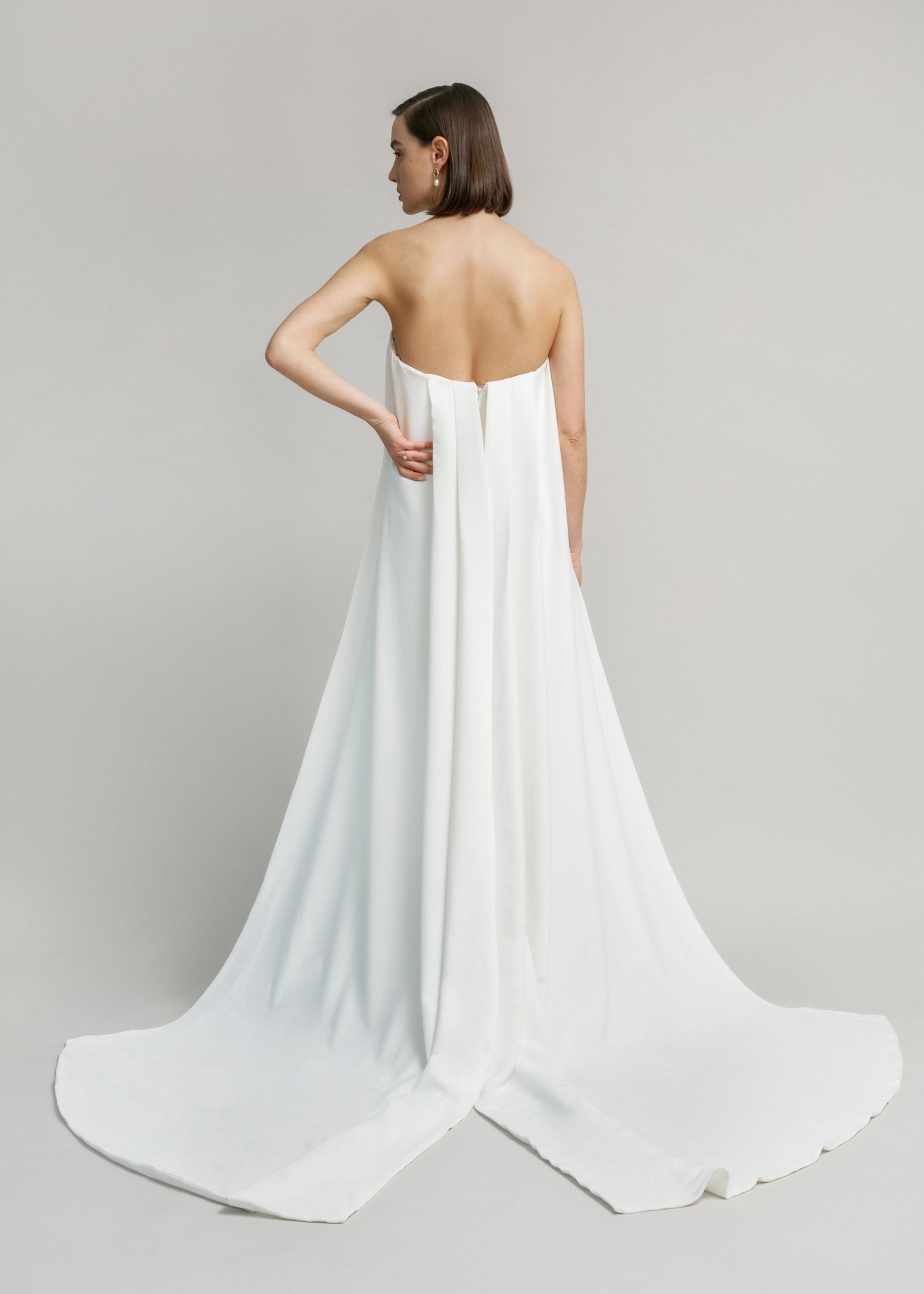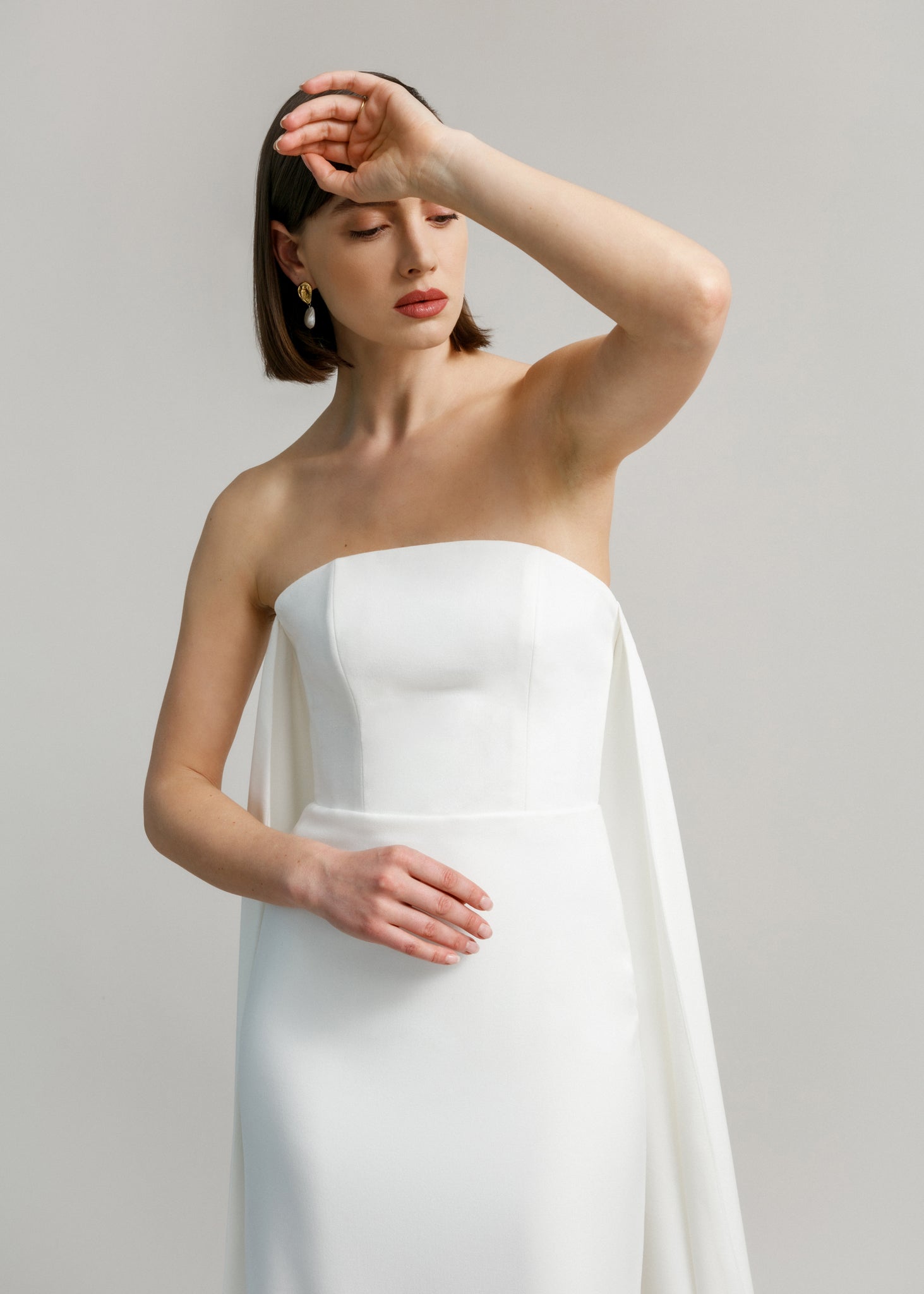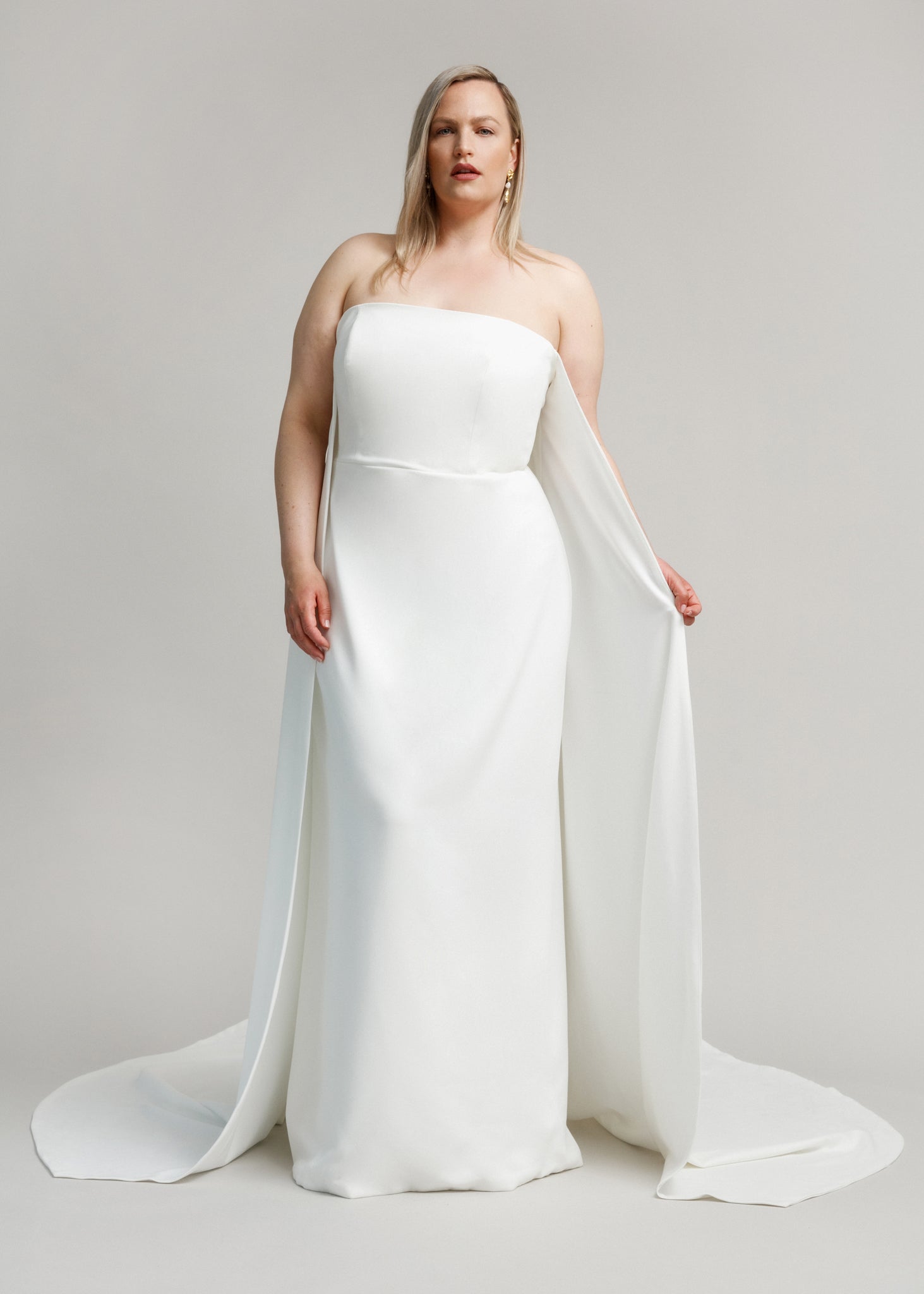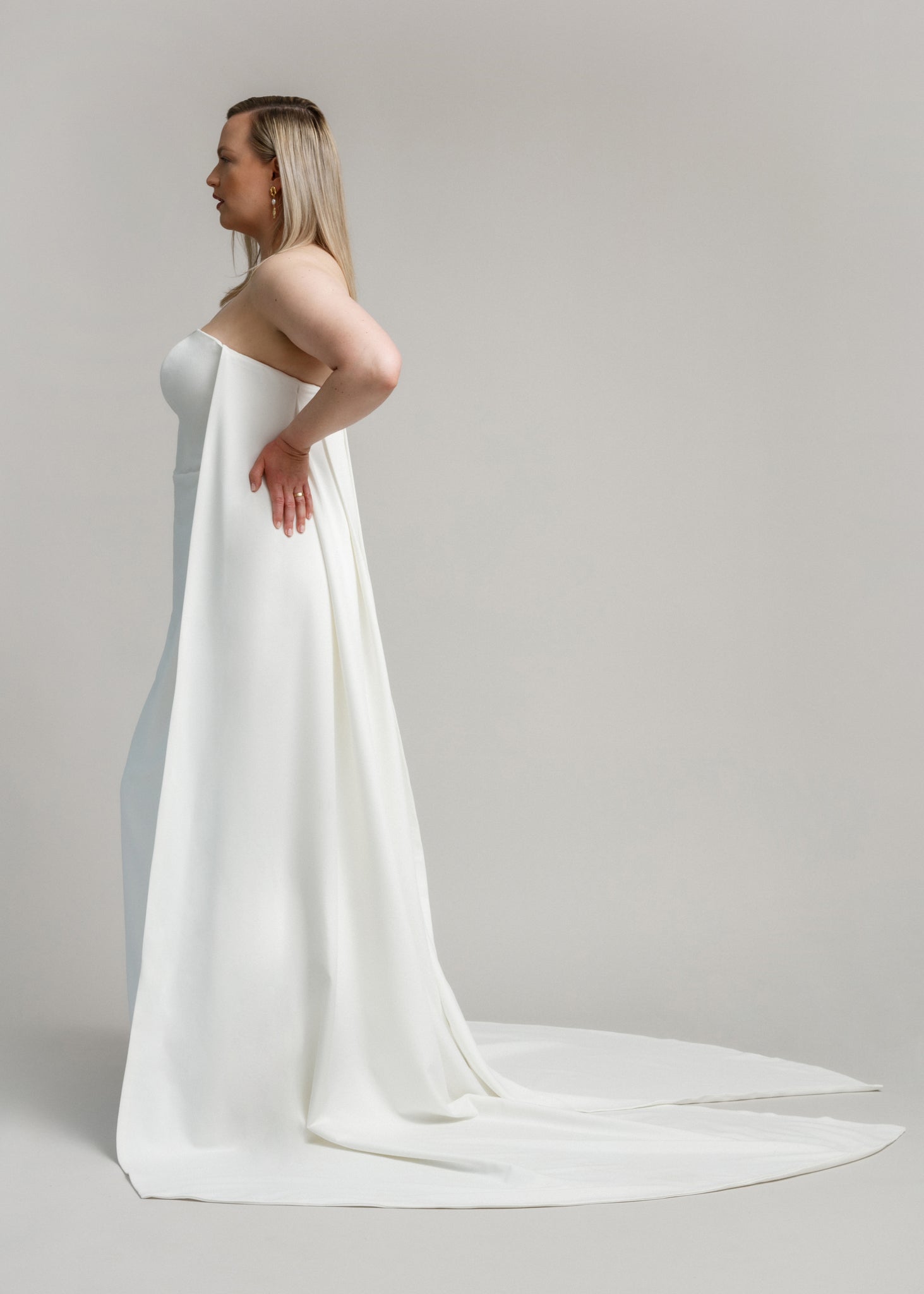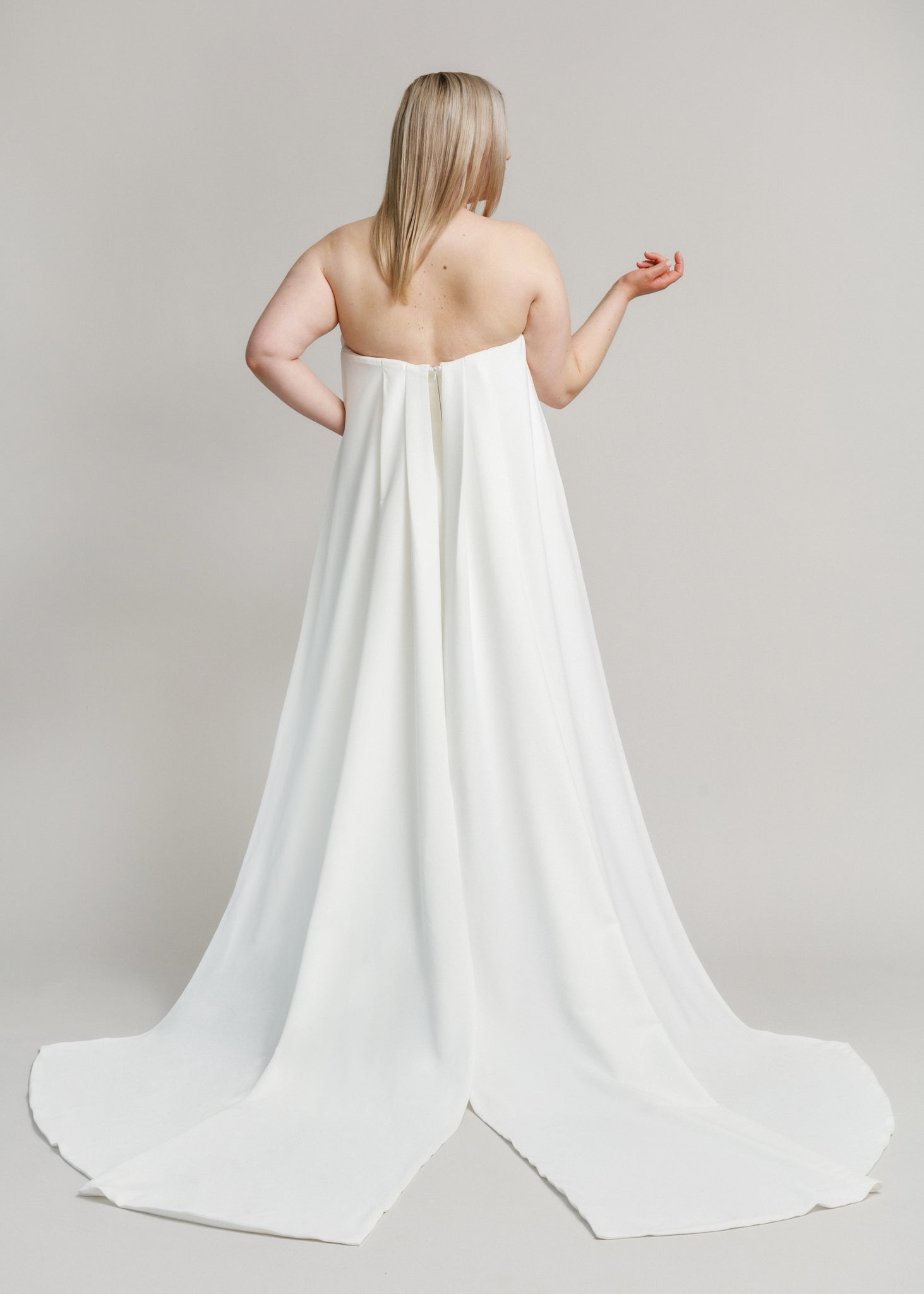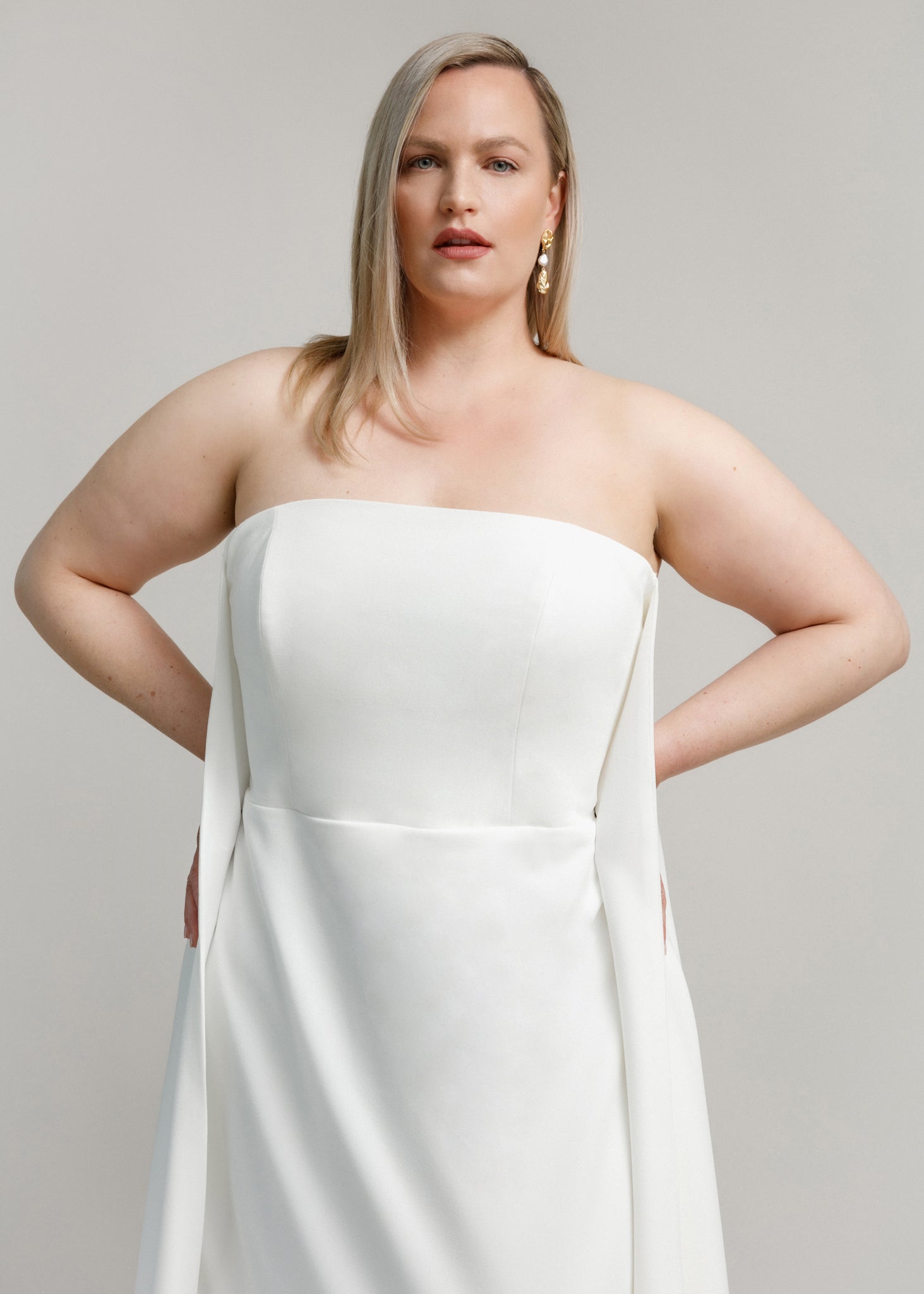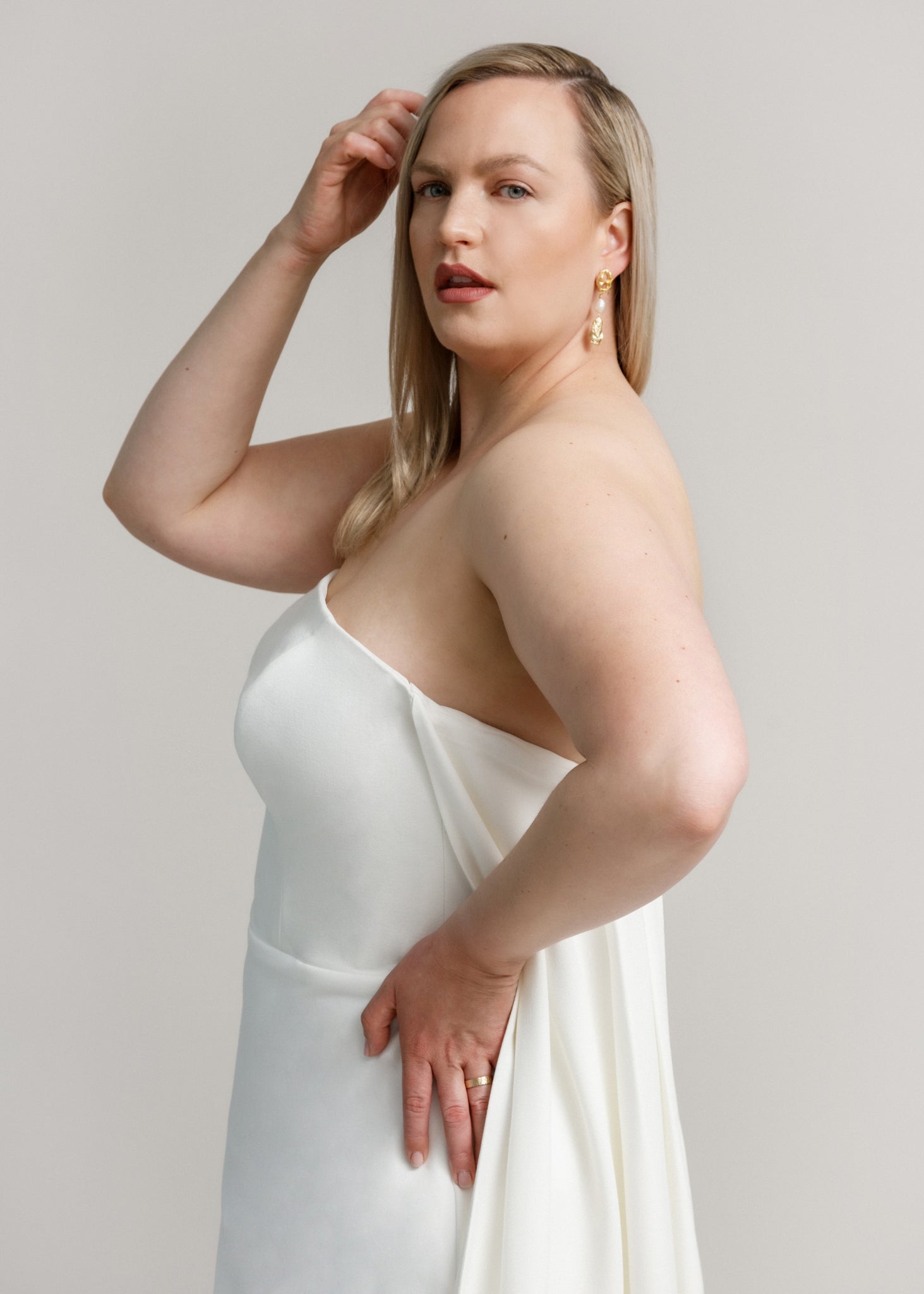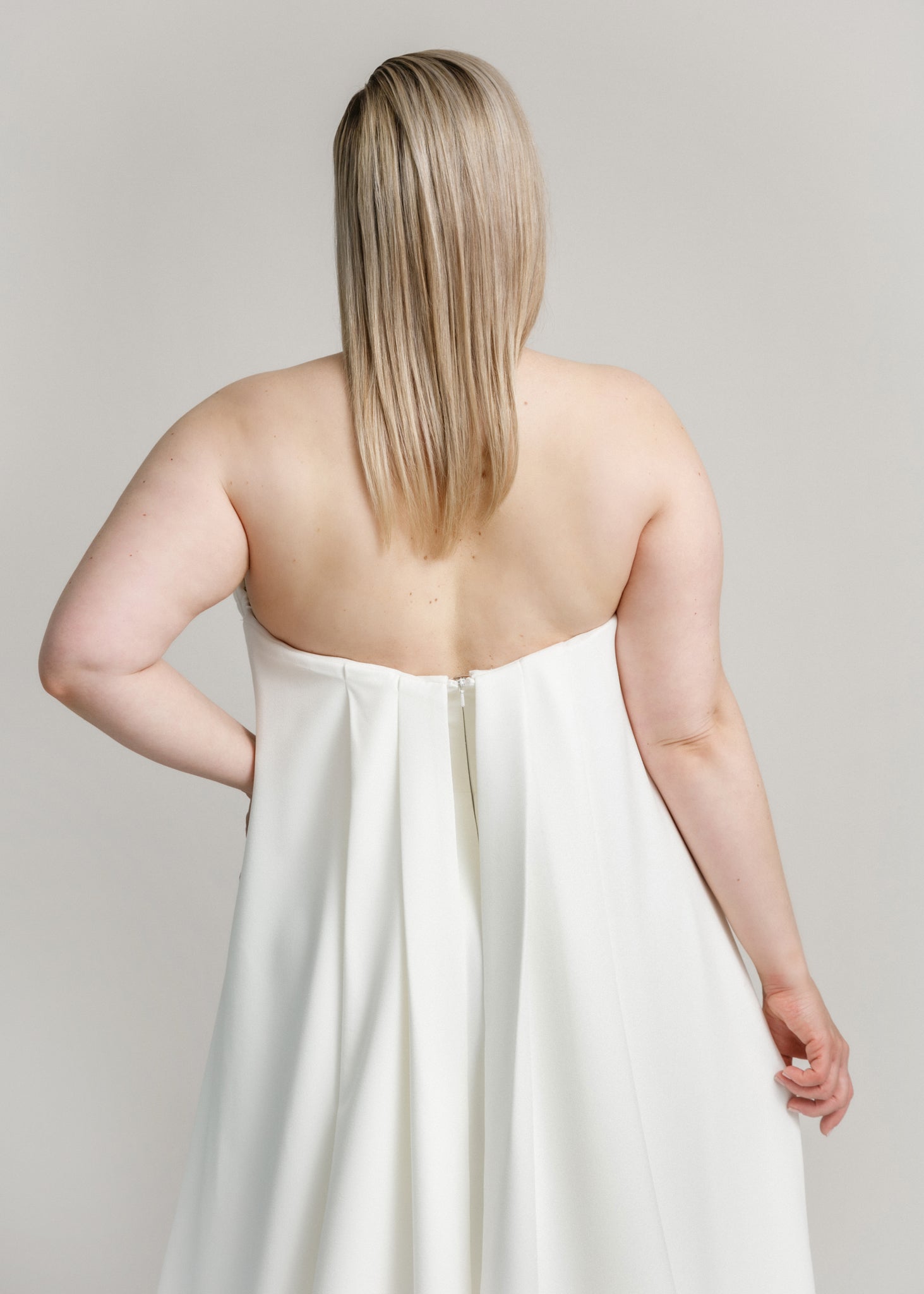 ---