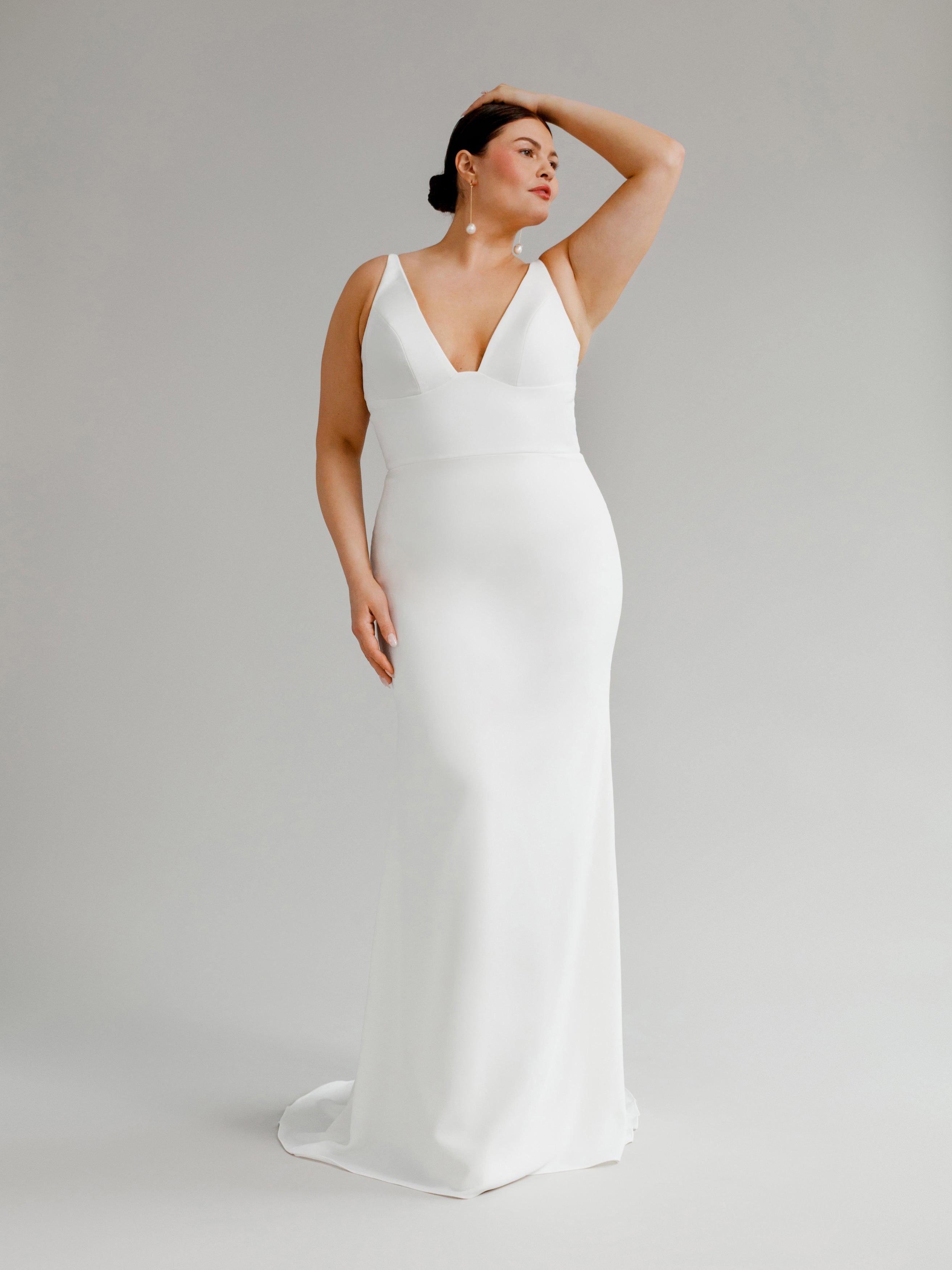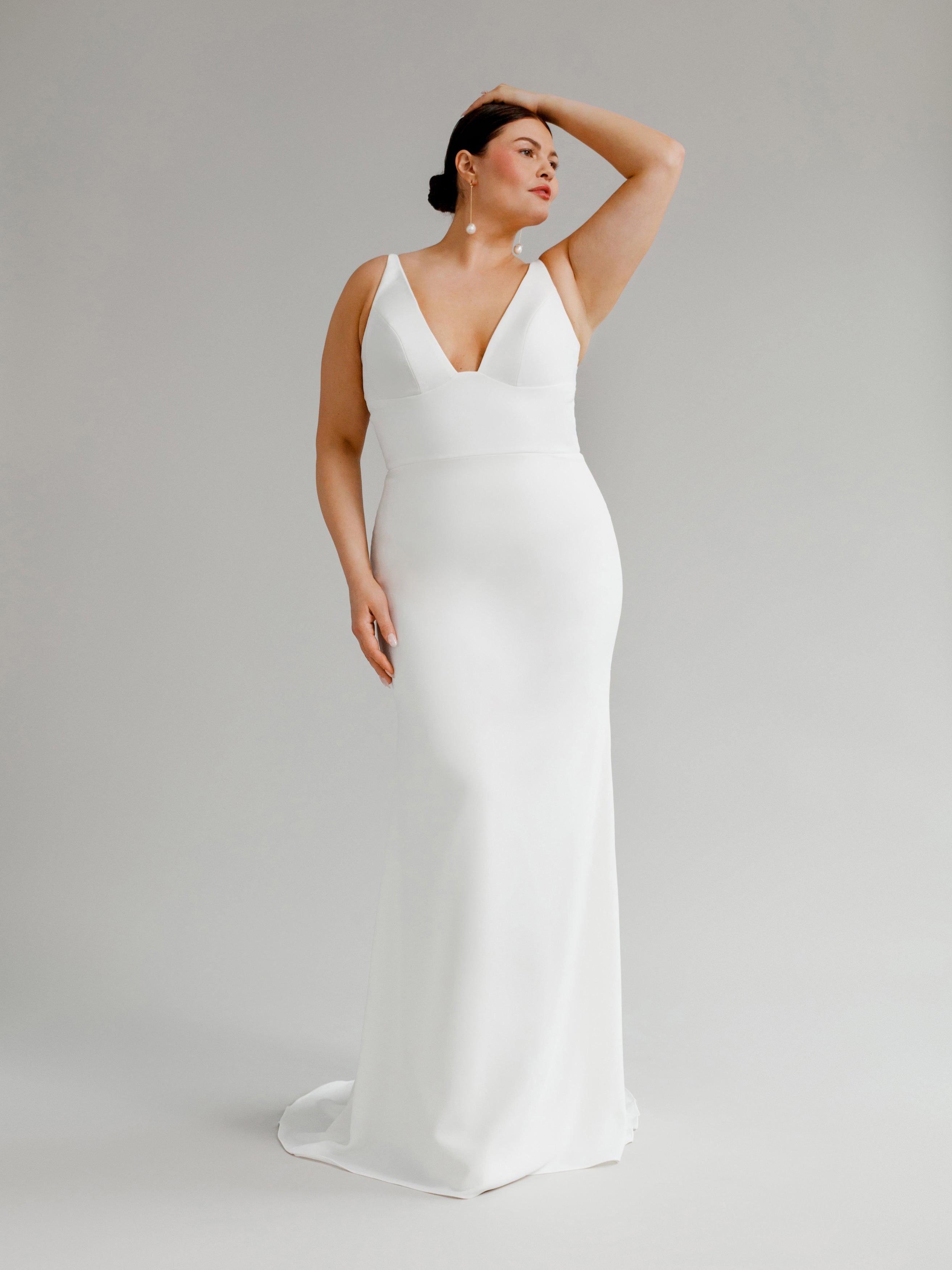 An elegant wedding gown with a plunging neckline, wide waistband, and long back ties
Louise's bodice features a plunging V-neckline shored by a cinching wide waistband. The bodice is accentuated by an elegant tie detail at the back, which joins up with the fitted modern mermaid skirt and 65 inch train. Available in liquid satin or our signature crepe. 
Like all of our gowns, Louise is also available in size 16+. In Louise's curve pattern, we've added boning, a higher back and shaped the waist and hip lines for greater support and comfort. 
Standard production is 6 months, with 6-8 weeks advised for alterations once you receive your gown. Rush orders as well as customizations are available at an extra cost; please email info@aesling.com for further information.
Designed and created in Vancouver, Canada. Inspired by form + architecture.
| | | | |
| --- | --- | --- | --- |
| Size | Bust | Waist | Hip |
| 0 | 31"-32" | 24"-25" | 35"-36" |
| 2 | 32"-33" | 25"-26" | 36"-37" |
| 4 | 33"-34" | 26"-27" | 37"-38" |
| 6 | 34"-35" | 27"-28" | 38"-39" |
| 8 | 35"-36" | 28"-29" | 39"-40" |
| 10 | 36"-37" | 29"-30" | 40"-41" |
| 12 | 38"-39" | 31"-32" | 42"-43" |
| 14 | 40"-41" | 33"-34" | 44"-45" |
| 16 | 42"-43" | 35"-36" | 46"-47" |
| 18 | 44"-45" | 37"-38" | 48"-49" |
| 20 | 46"-47" | 39"-40" | 50"-51" |
| 22 | 48"-49" | 41"-42" | 52"-53" |
| 24 | 50"-51" | 43"-44" | 54"-55" |
| 26 | 52"-53" | 45"-46" | 56"-57" |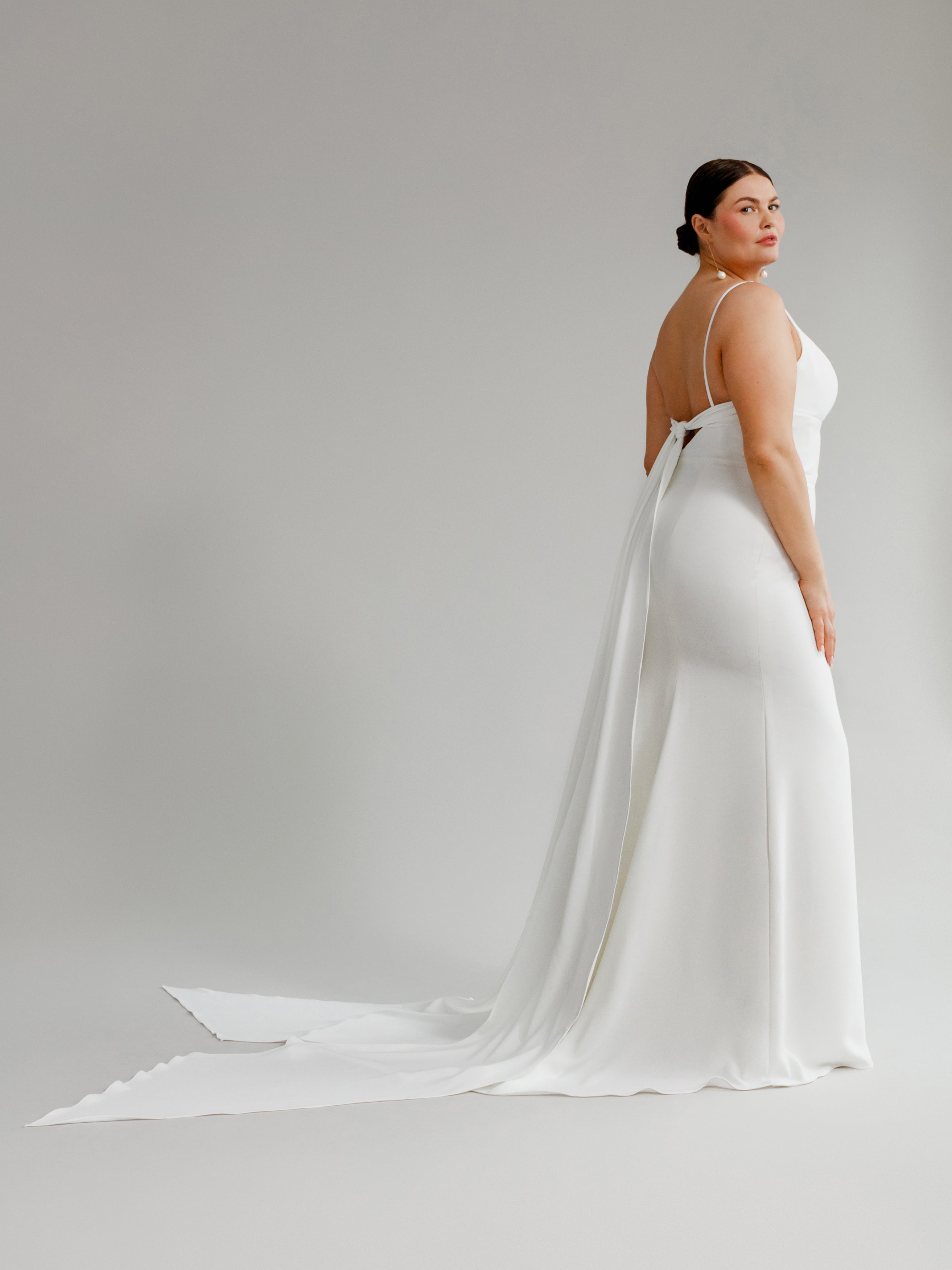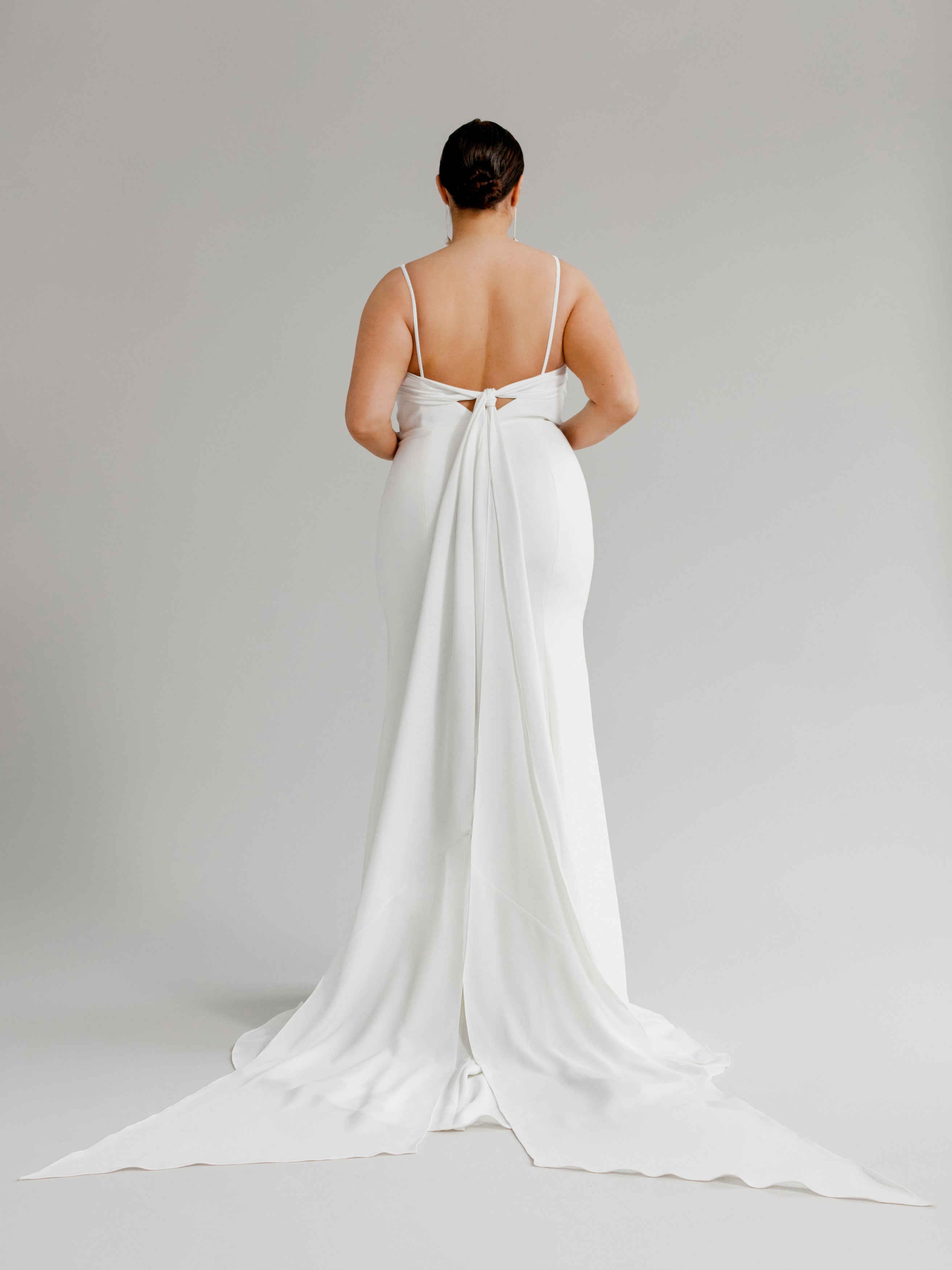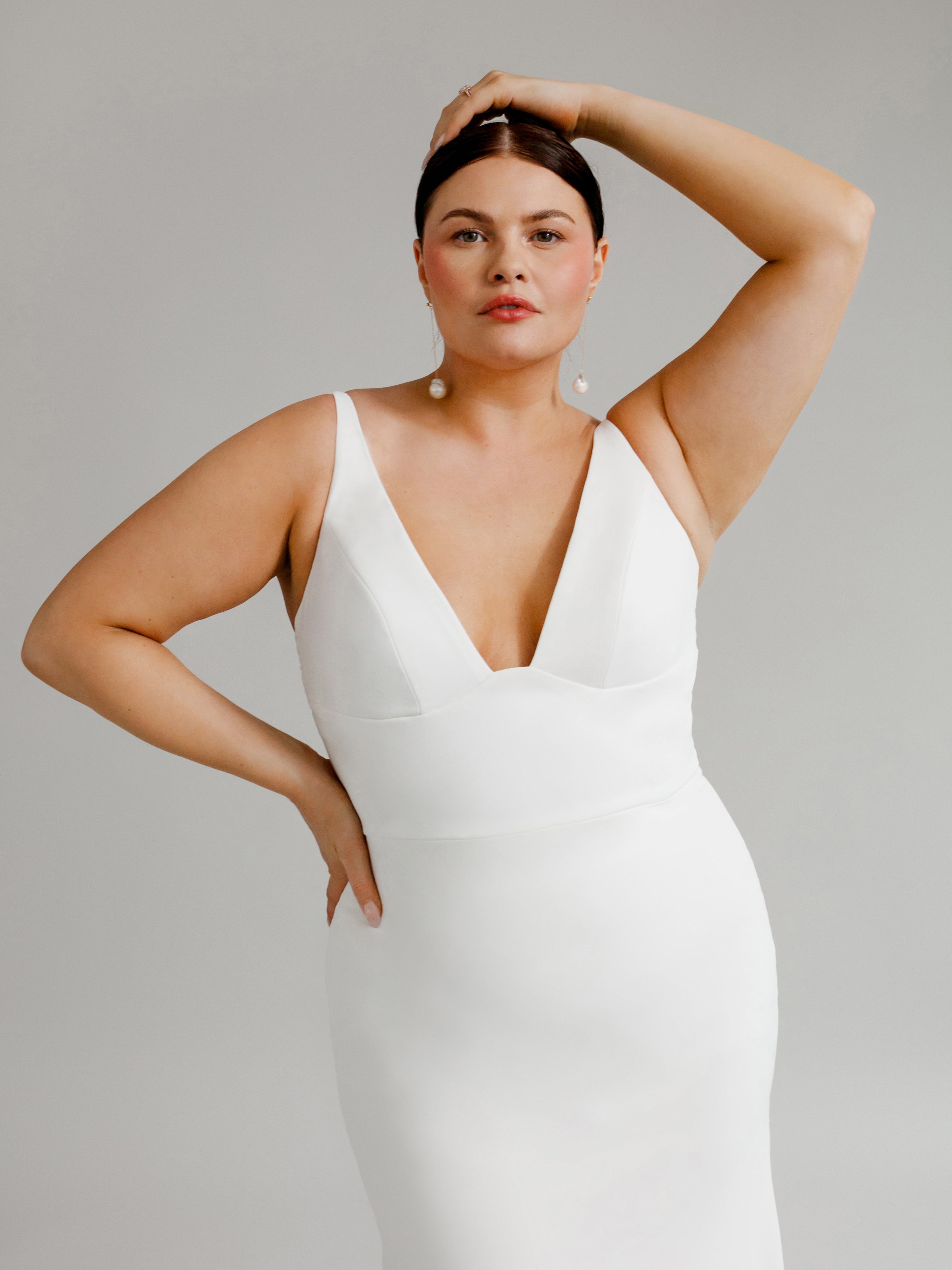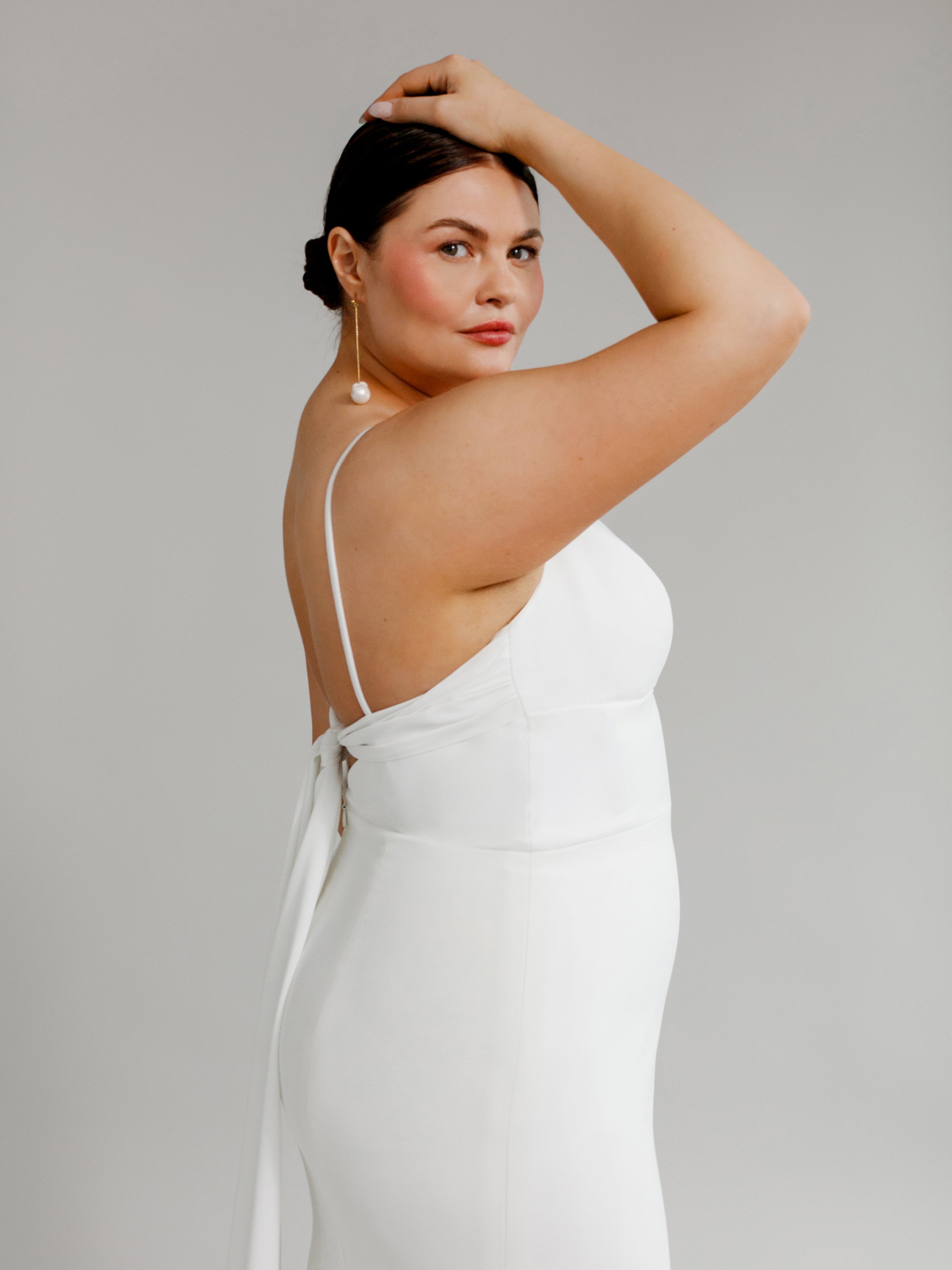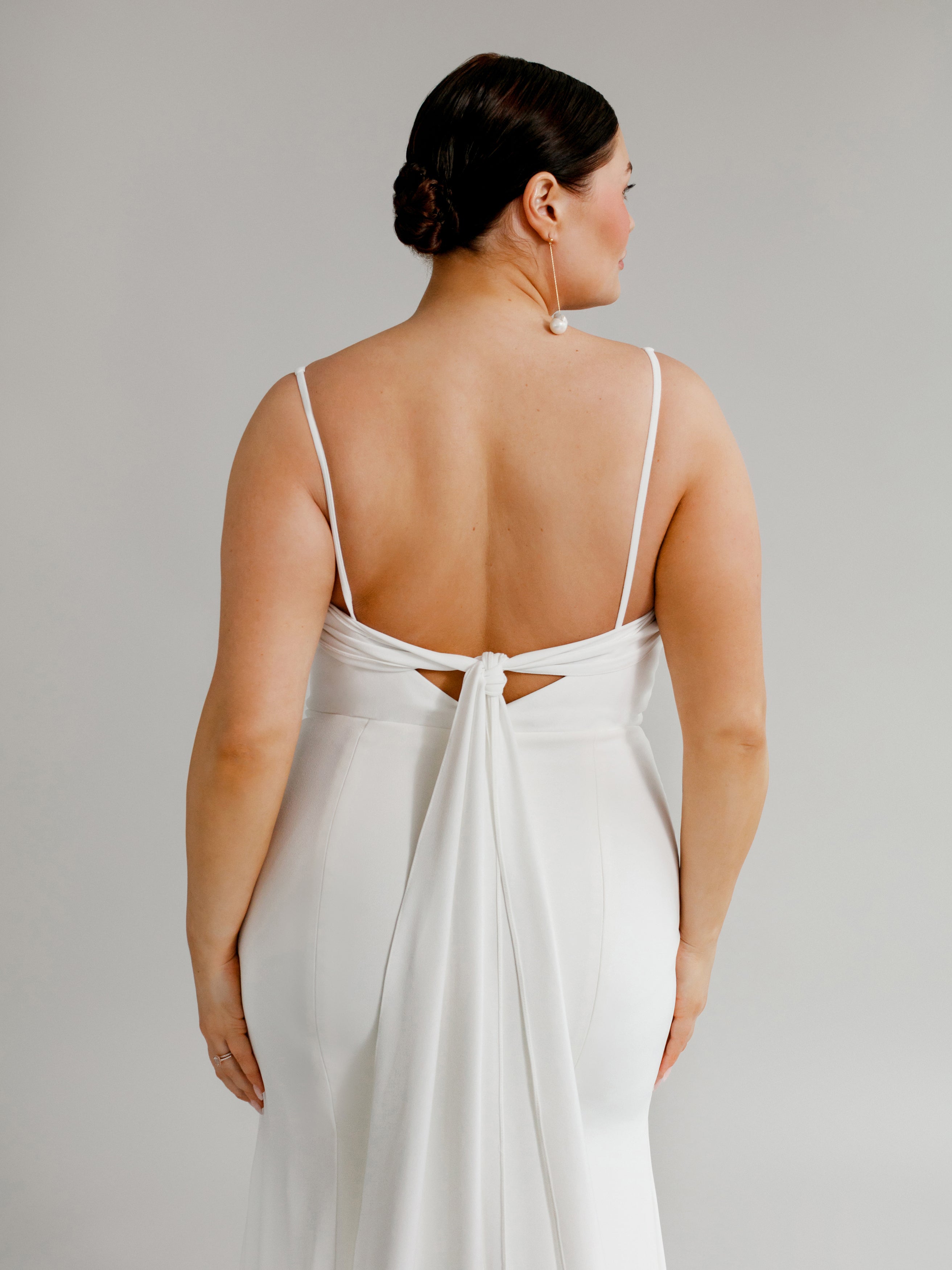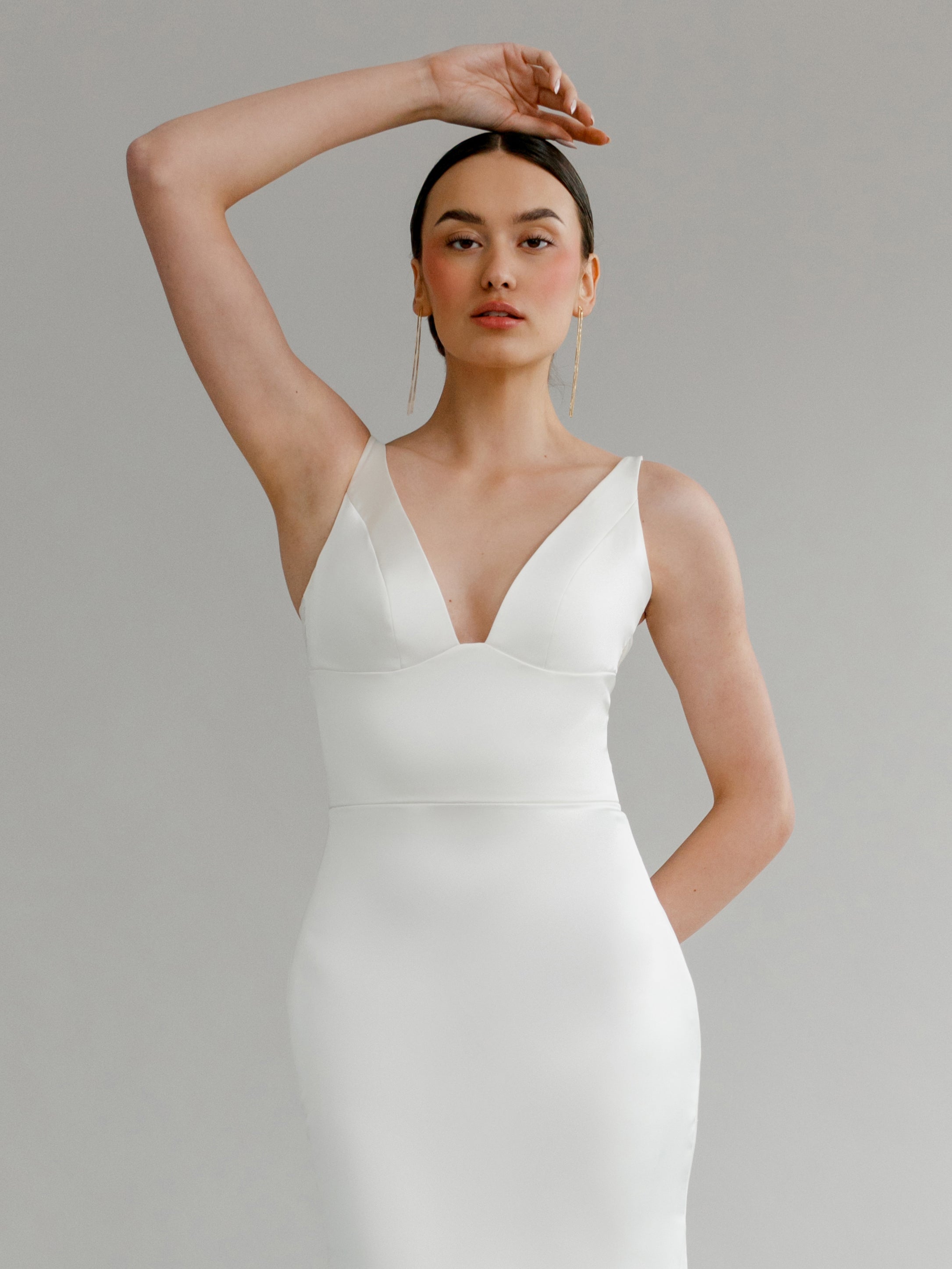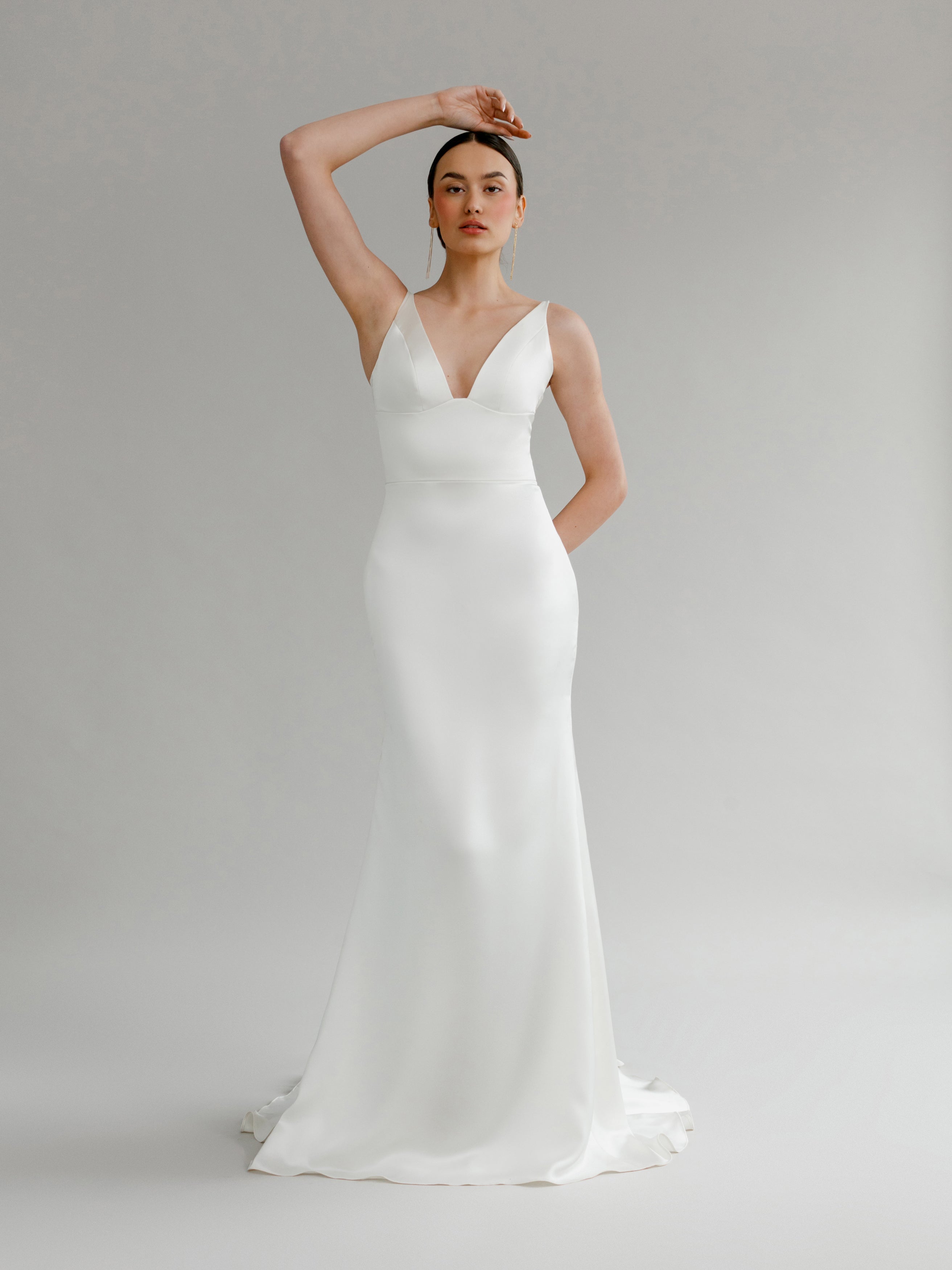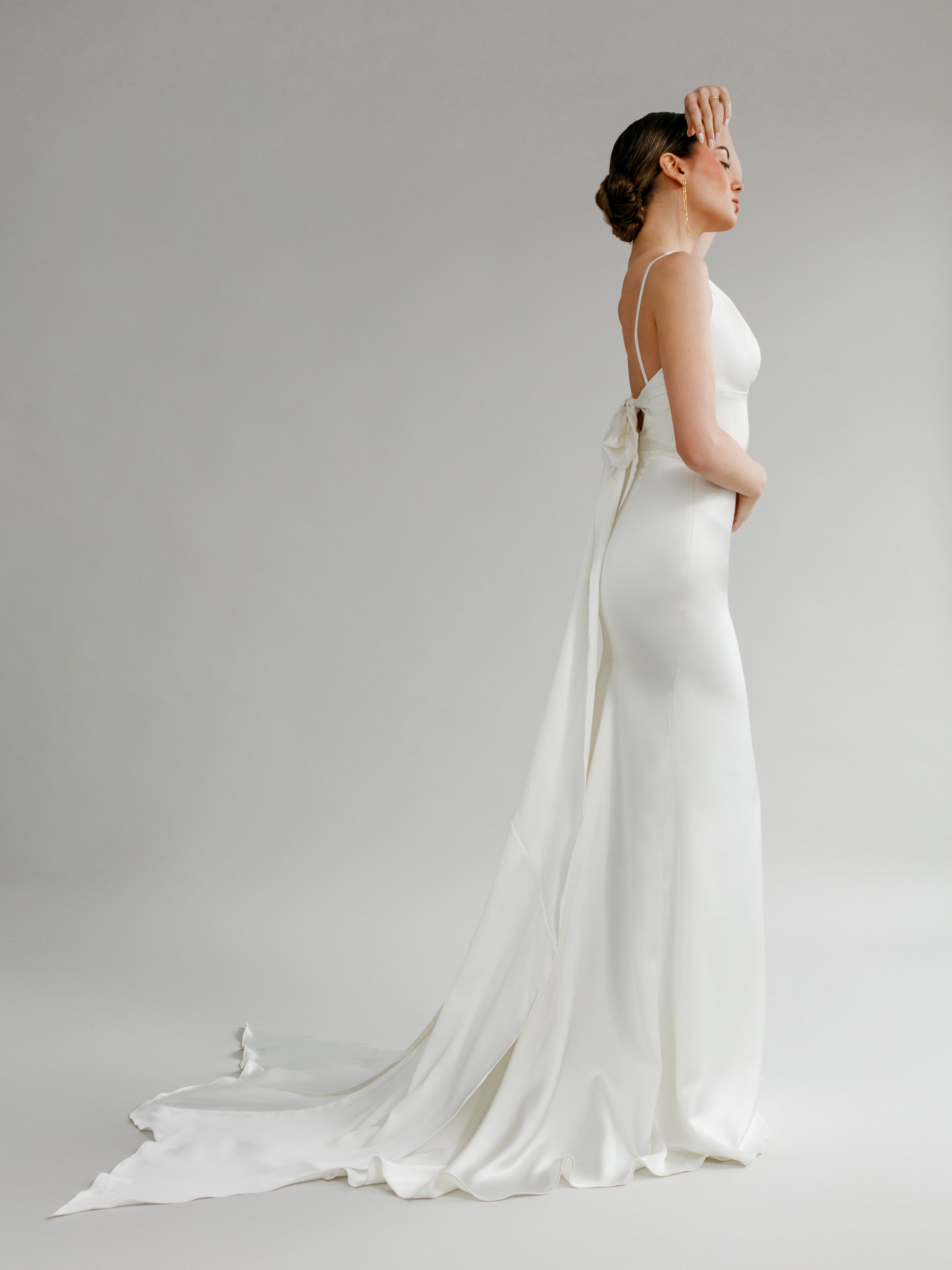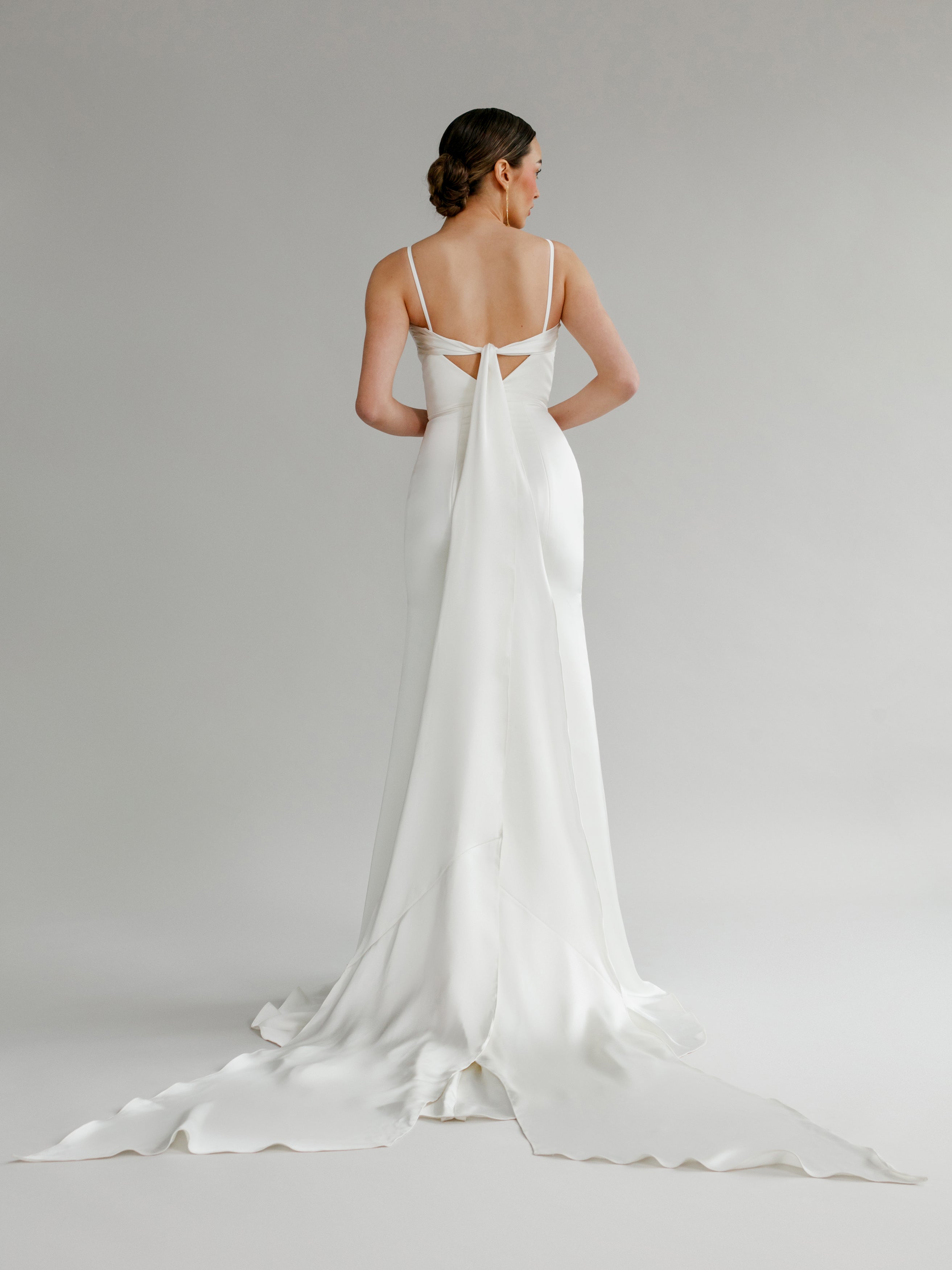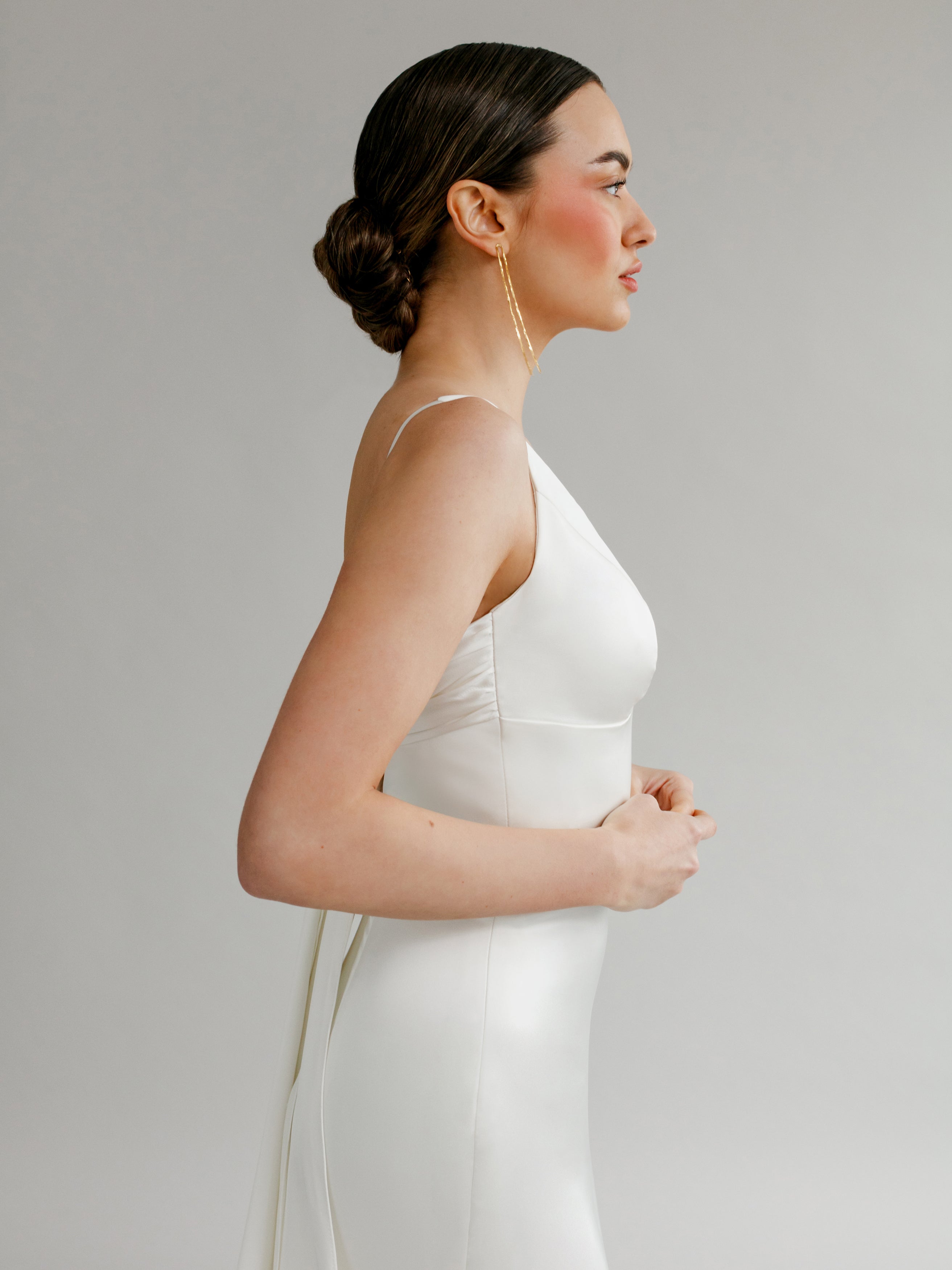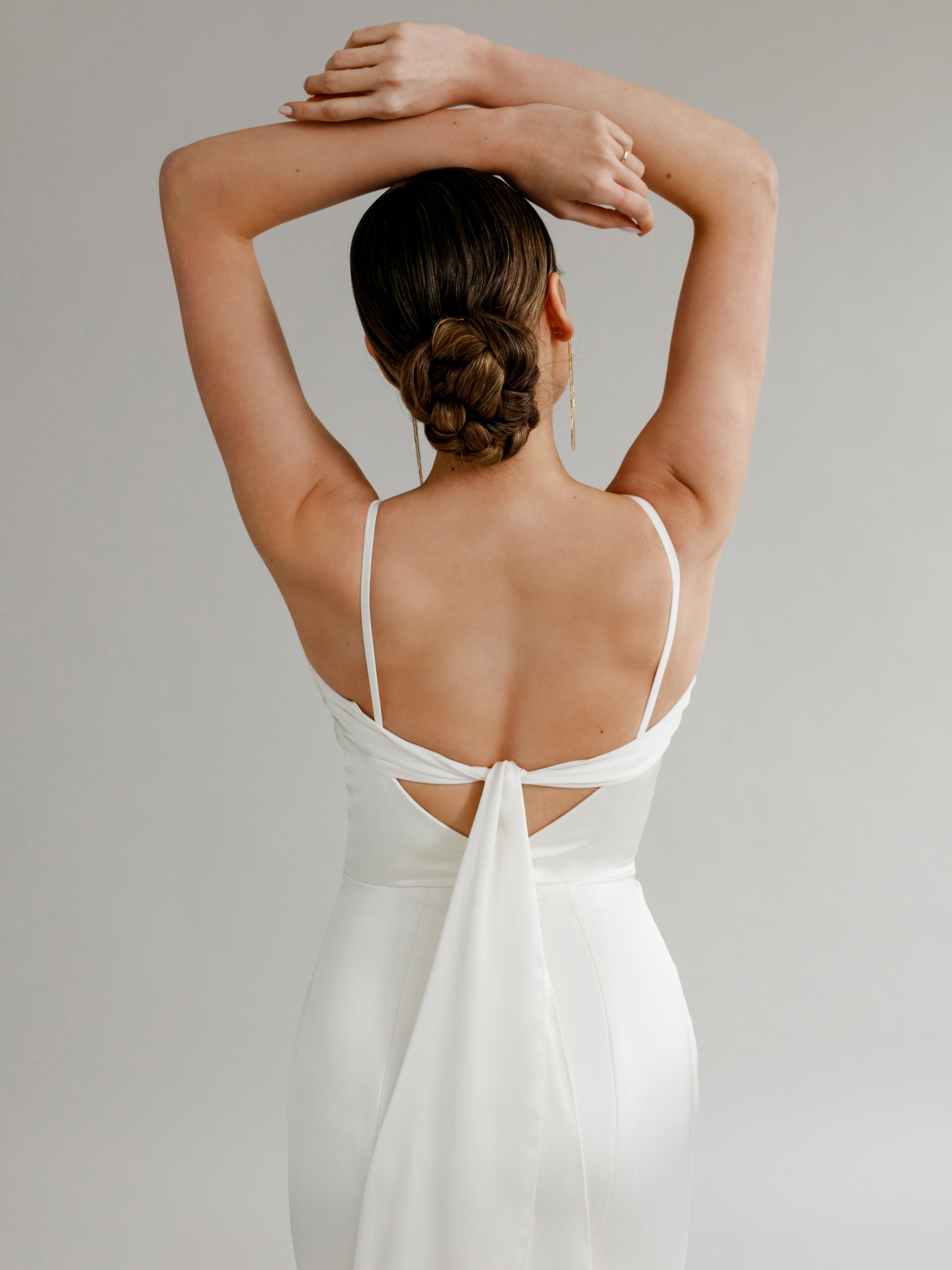 ---